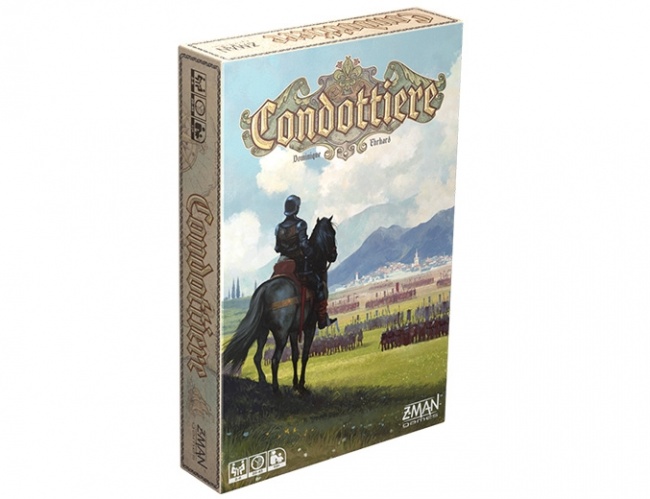 Z-Man Games is now taking pre-orders for its take on the classic board game
Condottiere
, which has been unavailable for some time. Release is planned for September.
Originally released by Eurogame in 1995 and then in a revised U.S. version by Fantasy Flight in 2007,
Condottiere
is set during the turbulent Renaissance Era in Italy. As would-be conquerors, the players use armies of mercenaries - led by the eponymous Condottieri
-
in a series of battles to take control of the various regions of the Italian peninsula. The first player to control three linked regions or any five regions wins the game.
Condottiere
has been popular among strategy gamers thanks to its combination of strategic play, bluff, and special action cards that allow players to make unpredictable moves.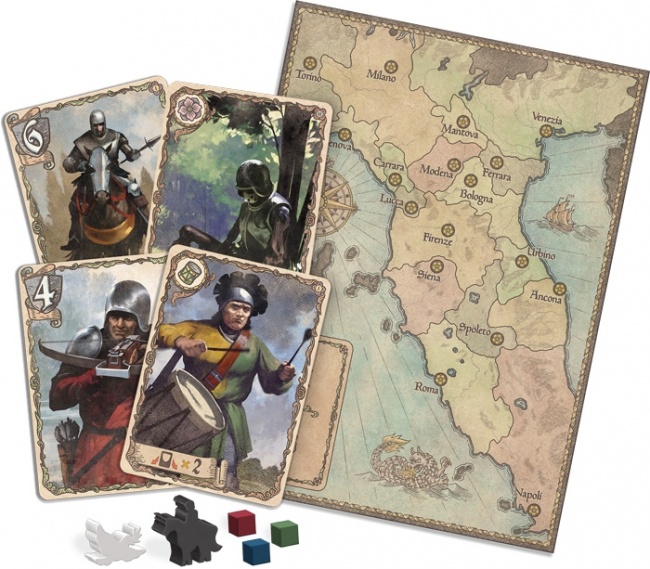 Z-Man's version of the game will feature updated artwork by Tomasz Jedruszek, who also did the artwork for the Fantasy Flight edition a decade ago. It includes both rulesets, the Fantasy Flight version and the original Eurogames version. It also features a larger game board and a new two-player variant.
Condottiere
includes 1 game board, 118 cards and 32 markers. It was created by Dominique Ehrhard (
Serenissima
). It is intended for 2 to 6 players, ages 10 and up, and plays in about half an hour. MSRP is $29.99.
Z-Man will soon release its flood management farming game
Lowlands
(see "
Tend the Farm and Keep Back the Rising Tide
"). The company also recently announced that it had acquired the rights to Seiji Kanai's
Love Letter
(see "
'Love Letter' Passed to Z-Man Games
").