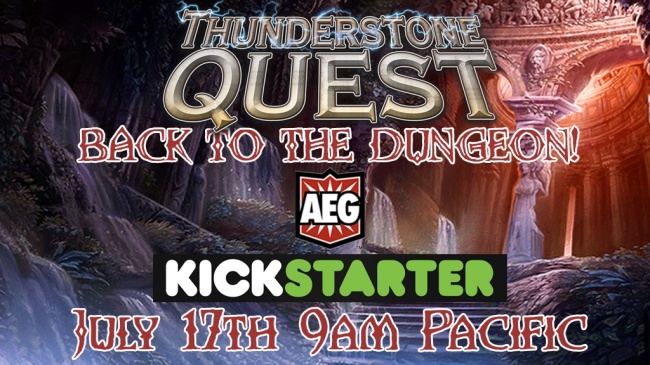 Alderac Entertainment Group has announced a new Kickstarter in July for its
Thunderstone Quest
deckbuilding game in order to create a basic starter set that will work for retailers.
The Kickstarter for
Thunderstone Quest
raised more than $500,000 from more than 5,000 backers in March, 2017 (see "
Mike Elliott's 'Thunderstone' Deckbuilding Game Returns
"), and was fulfilled in February 2018. Now AEG will offer a package that includes a solo and co-op play system as well as a new quest. The new retail core starter set will include all the basic components of the game plus two quests. The MSRP of that core starter package will be $69.99. Additional quests will be available as separate SKUs for $39.99 each. The solo and co-op systems will be released as a stand-alone product for retail at a future date.
The Kickstarter will include a "Kick It here" program for brick and mortar retail stores that wish to sell the original "Champion Reward" package and get access to the solo and co-op content.