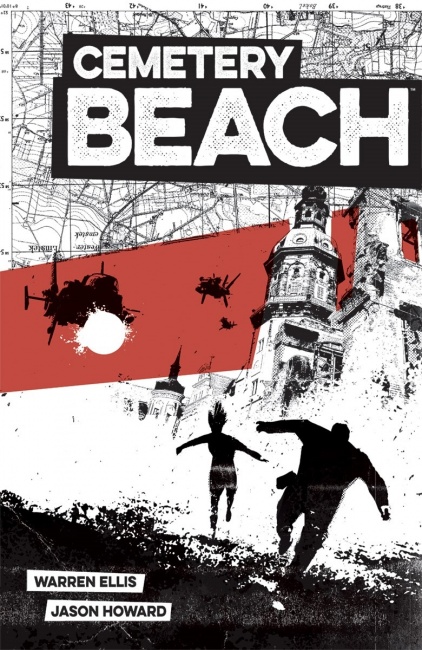 Image Comics will release a new sci-fi comic series from Warren Ellis and Jason Howard, the team behind
Trees
(see "
Ellis Overprints 'Trees'
"). The seres launches on September 12.
More action-oriented than the high-concept Trees, Cemetery Beach follows a professional pathfinder, who breaks out of confinement to escape on foot across an off-world colony that is home to a population of lunatics. His only ally is a young girl, a murderer, as he attempts this endeavor.
"Jason wanted to do an action book, so I wrote something that starts with a conversation in an interrogation room, ignites four pages later, and doesn't stop until the end of the final issue—which he's drawing right now, so when issue #1 comes out, the whole series will be in the can," said Ellis. "It might be the most relentless action book I've ever written."
NBCUniversal International Studios optioned Trees for an adaptation in 2016 (see "'Hot Wheels' Film Finds Director, Valiant Flips Movie Order").