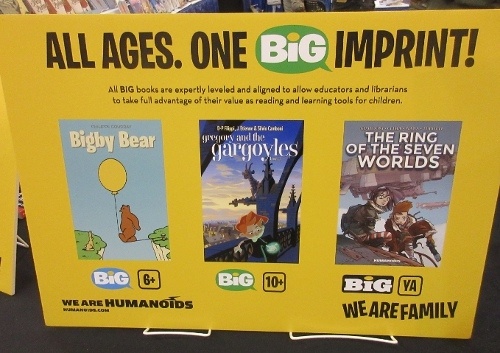 Humanoids is developing a new imprint Big, for its titles for younger readers, which it's previously called Humanoids Kids (see "
Humanoids Adds Imprints
"). The company is soft-launching the imprint at the American Library Association Annual Conference in New Orleans.
Within the new imprint, Humanoids will offer books in three different age levels with slight variants of the Big logo: 6 and up, 10 and up, and Young Adult. In the promotional material for the line, Humanoids grouped existing titles
Gregory and the Gargoyles
in the 10+ level and
The Ring of the Seven Worlds
in the YA level of the Big imprint.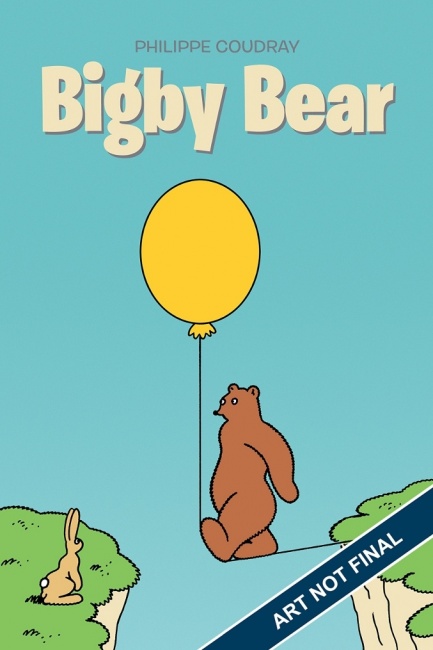 Humanoids announced a new title,
Bigby Bear
, for the 6+ level of the new Big imprint. By Philippe Coudray, it tells the story of a bear who lives in lush mountains and engages in experiments to figure out nature and its elements. The hardcover graphic novel will be released February 5, 2019.