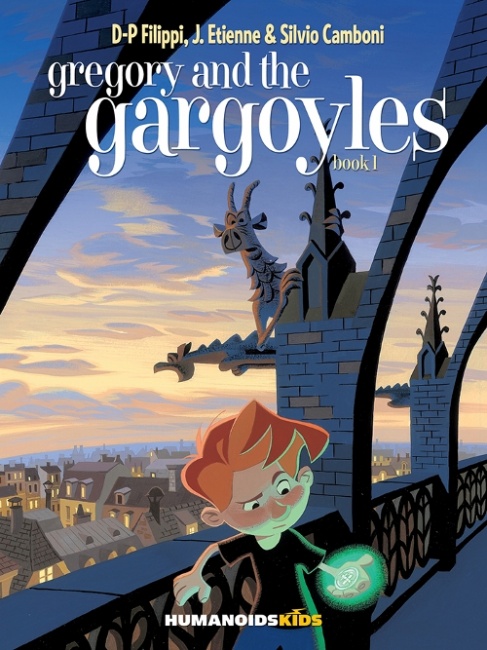 Humanoids is adding two imprints to its line.
Humanoids Kids will offer graphic novels targeted at kids and young adults. The first title in the line is
The Magical Twins
by Alejandro Jodorowsky (
Incal
) and artist Georges Bess (
The White Lama
,
Son of the Gun
), which was released in May (see "
Humanoids May 2017 Solicits
"). Other titles under the Humanoids Kids banner include the previously announced
Gregroy and the Gargoyles
a trilogy by Denis-Pierre Filippi (see "
Gargoyles and Jodorowsky'
") and
Halloween Tales
by Filippi and Oliver Boiscommun (see "
Humanoids Offers All-Ages Horror Collection
").
Slice of Life, which is described as less an imprint and more a focal point, will include books on a variety of topics and themes, such as travel, LGBTQ, and bereavement. The first two titles under the banner are
The Retreat
by Pierre Wazem (
KOMA,
Snow Day
) and artist Tom Tirabosco (see "
Humanoids Offers All-Ages Horror Collection
"), and
Adrift
by Gregory Mardon. The latter, a 116-page softcover, will be available in November for an MSRP of $14.95.
Click on the Gallery for the covers from the new imprints.