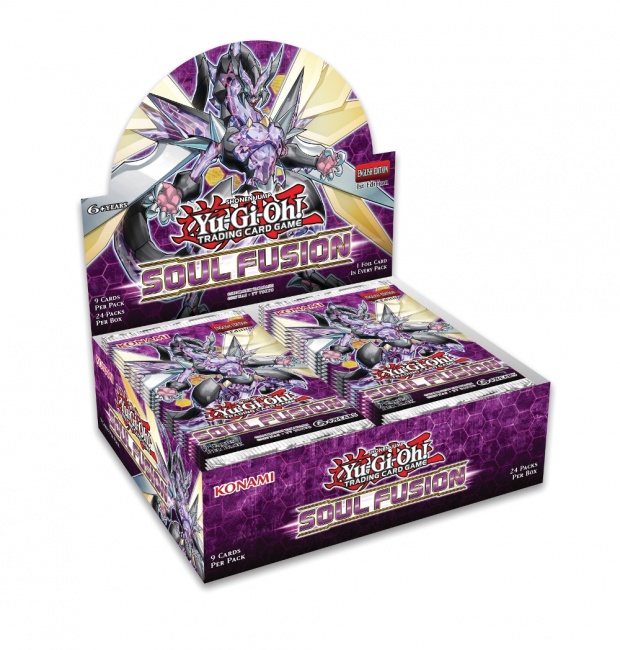 Konami Digital Entertainment is taking Fusion Summoning to the next level with the
Yu-Gi-Oh! Soul Fusion Booster
on October 19.
The
Soul Fusion Booster Set
will give duelists a host of new Fusion Summoning strategies, as well as the return of the Twin-Headed Thunder Dragon card. There will be an entire family of Thunder Dragons based on the simple but effective strategy. Cards from
Yu-Gi-Oh! VRAINS
will also debut, including Playmaker's Cyberse Fusion Monster Cyberse Clock Dragon and cards used by Soulburner and his AI partner Flame. There are also cards for duelists who use Dark Saviors, Cybernetic Horizon, Legendary Duelists: White Dragon Abyss, and Structure Deck: Powercode Link strategies.
The 100-card set includes 48 Commons, 20 Rares, 14 Super Rares, 10 Ultra Rares, and 8 Secret Rares.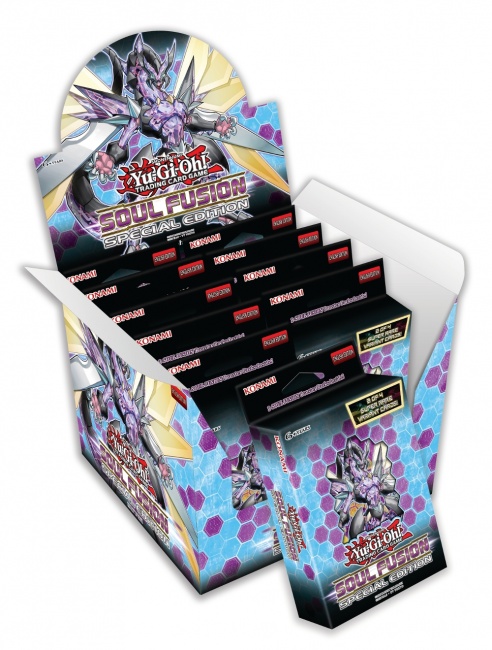 Soul Fusion Special Edition
will follow on December 7. The
Special Edition Box
includes three
Soul Fusion
Booster Packs
, 1 of 2 Super Rare variant cards, and 1 of 2 Super Rare preview cards of non-foil cards from the Winter 2019 set.
This booster will follow the release of
Legendary Duelists: White Dragon Abyss
at the end of September (see "
'White Dragon Abyss' Brings More 'Legendary Duelists' to 'Yu-Gi-Oh!'
").