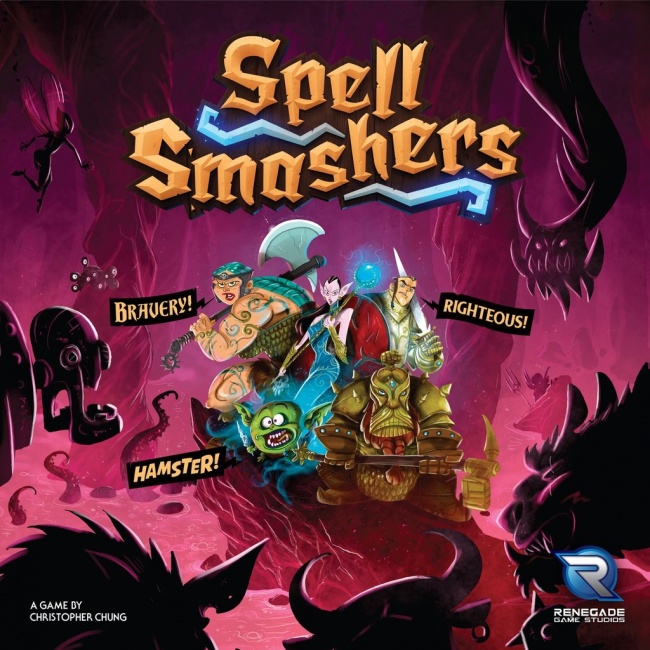 The monster-fighting word game
Spell Smashers
will release from Renegade Game Studios this October.
Created by Christopher Chung (Lanterns: The Harvest Festival) and featuring artwork by Mihajlo Dimitrievski (North Sea Trilogy), Spell Smashers takes vocabulary-based word games and gives them a fantasy monster-fighting twist. Players use cards with letters to create words, which allow them to defeat monsters and grab their loot. Defeating monsters gives the player more letters so they can make more and different words, while loot can be used to purchase gear between battles.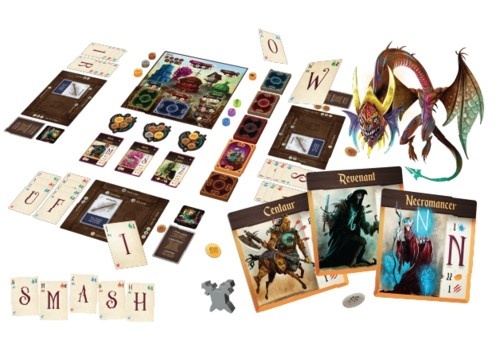 Spell Smashers
comes with 1 main board, 5 player boards, 26 monster tokens, 84 letter cards, 117 other cards, and 127 tokens and markers. The game is suitable for 1 to 5 players, ages 12 and up, and takes a little under an hour to play. MSRP is $45.00.
The company plans to release two games in September: the Overlight role playing game (see "'Overlight RPG' Adds Game Accessories") and a dexterity game called Fireworks (see "The Sky Explodes in Pyrotechnic Displays of Feline Dexterity").