San Diego Comic-Con has wrapped, so it's time to dust off and round up some geek movie news.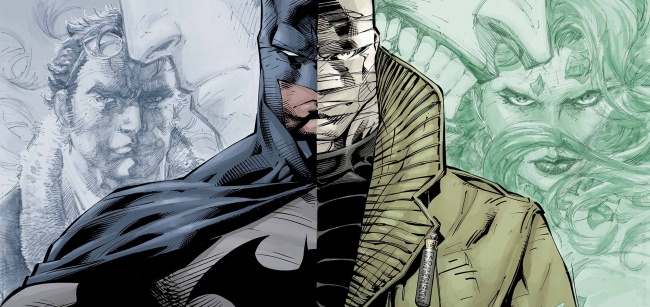 Jeph Loeb and Jim Lee's
Batman Hush
is getting an animated movie in the next wave of DC Universe Movies. The film is based on the seminal 12-issue run that introduced the new villain Hush, featured several members of the Batman rogue's gallery, and explored a romantic relationship between Batman and Catwoman. The film is slated to debut in summer 2019. DC also announced
Reign of Supermen
, a follow-up to the previously announced
Death of Superman
animated film (see "
'Locke & Key' At Netflix, Classic 'Doctor Who' on Twitch, 'Deadly Class' Replaces Showrunner, 'Krypton' Renewed, 'The Boys' Casting, 'The Death of Superman'
"), which is out in early 2019, and
Justice League Vs. the Fatal Five
in spring 2019. Normally, only three DC Universe Movies are released in a year, but there will be a fourth in 2019,
Wonder Woman: Bloodlines
.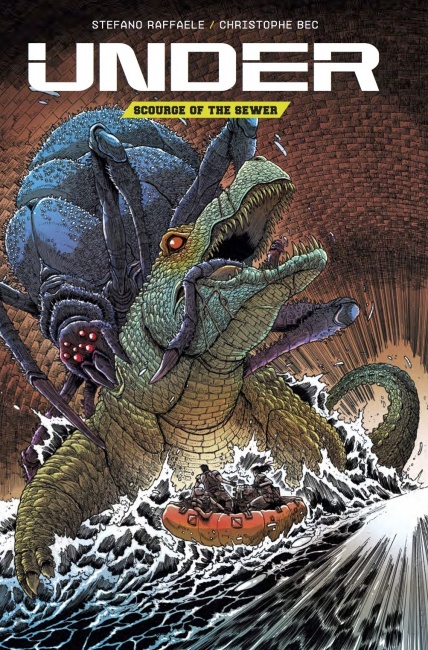 Mutant spiders and crocodiles will get their day in the sewer in a film adaptation of the bande dessinee
Under
from Media Participants Group, Titan Comics, and U.K. producer Born Wild. The from prolific writer Christophe Bec and illustrator Stefano Rafael is set in a near future sewer complex, where a subterranean police force is trying to keep order amidst violent mutant creatures (see "
Preview: 'Under: Scourge of the Sewer' #1
"). Anthony Alleyne (
Sunburn
) will adapt the graphic novel with writer Brennig Hayden. Shooting is expected to begin in late 2019.
Deadpool 2
breakout Zazie Beetz is in talks to join Todd Phillips' Joker film. Beetz, who played Domino in
Deadpool 2
, would play the role of a single mother who catches the interest of the title character, according to
The Hollywood Reporter
. Joaquin Phoenix is playing the lead in the film, which is being described as a dark character study (see "
Joaquin Phoenix Confirmed for Joker, Official 'Shazam!' Pic, 'Goosebumps 2' Trailer, 'Robocop Returns,' Lando Back for 'Episode IX,' 'Spawn' Adds Jeremy Renner
").
Joker
is set to begin shooting in September and will bow on October 4, 2019.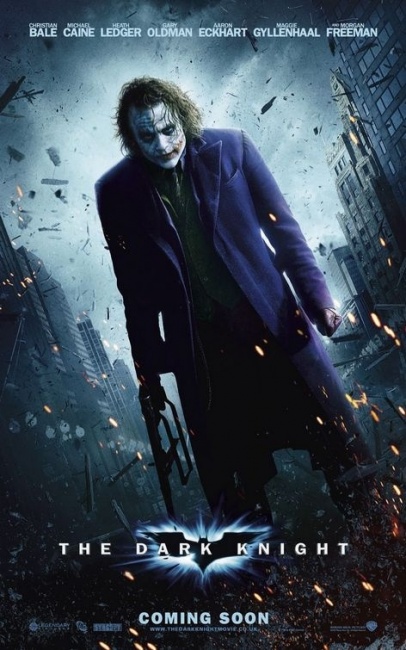 Christopher Nolan's
The Dark Knight
will get a 70 mm Imax rerelease to commemorate the 10th anniversary of the acclaimed film reports
Variety
. It will play at the following theaters for a one-week engagement starting August 24:
AMC Universal Citywalk Imax, Universal City
AMC Lincoln Square Imax, New York
AMC Metreon Imax, San Francisco
Ontario Place Cinesphere Imax, Toronto
Tickets went on sale on July 20. The Dark Knight, which was the fourth movie ever to cross the $1 billion mark, was the first major feature to use IMAX cameras, inspiring several films, such as Star Wars: The Force Awakens, Dunkirk, and the upcoming Wonder Woman 1984, to follow suit. Nolan's film earned eight Academy Award nominations and a posthumous win for Heath Ledger for his portrayal of the Joker (see "Ledger Wins Oscar for 'Dark Knight'").

The new adaptation of Frank Herbert's Dune from Arrival and Blade Runner 2049 director Denis Villeneuve (see "'Dune' Moves Ahead") is making moves, with Timothee Chalamet, the Oscar-nominated star of Call Me by Your Name, in negotiations to star as Paul Atreides (via THR). Legendary, which acquired the film rights in 2016 (see "Legendary Entertainment Acquires Frank Herbert's 'Dune'"), plans to begin production in early 2019.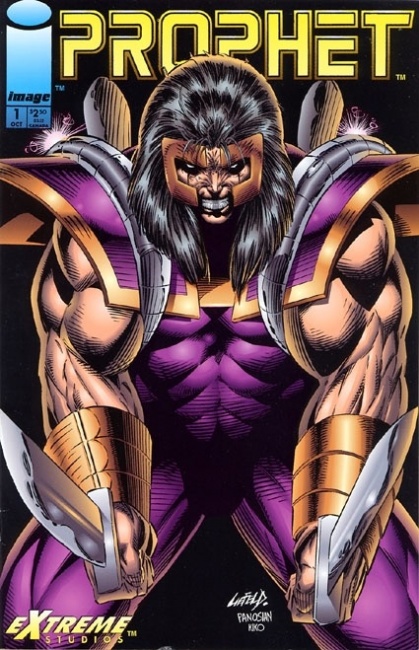 Studio 8 has optioned Rob Liefeld's
Prophet
for a feature film according to
Deadline
. Liefeld will produce the film alongside Adrian Askarieh (
Hitman
) and Brooklyn Weaver (
Run All Night
). John Prophet debuted in
Youngblood
#2 in 1992 before moving to a separate series. Prophet is an enhanced supersoldier who must rediscover himself after he awakens from cryosleep, disoriented and in search of a mission that doesn't exist. Liefeld recently made a seven-figure deal with Netflix for films based on his Extreme Universe (see "
Rob Liefeld's Extreme Universe Heads to Netflix
").