San Diego Comic-Con News: Forget red, blue, and gold. The darker side of the X-Men will be spotlighted in X-Men Black. The series of five one-shot stories stars Magneto, Mojo, Mystique, Juggernaut, and Emma Frost and will be on sale in October. Each 40-page issue has an MSRP of $4.99.

Each issue is created by an all-star team and is covered by J. Scott Campbell, with mugshot variant covers by Salvador Larroca (Darth Vader). Zac Thompson (The Dregs), Lonnie Nadler (The Dregs), and Geraldo Borges (X-Men Gold) provide a multi-part backup story, "X-Men Black: Apocalypse."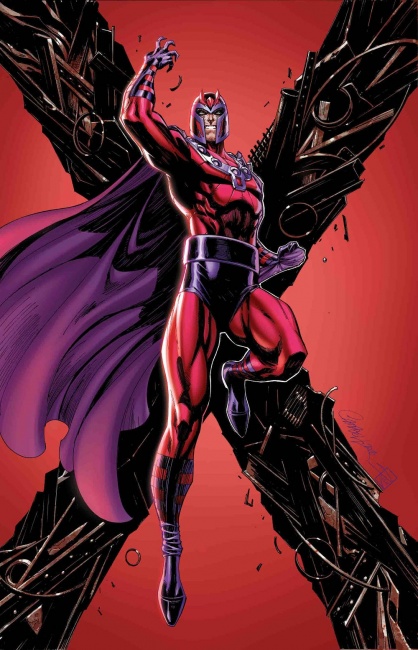 X-Men Black – Magneto #1 is written by renowned X-Men writer Chris Claremont and illustrated by Dalibor Talajic (Deadpool Kills the Marvel Universe Again). The tale about Magneto's latest revolutionary plan to change the fate of mutantkind will be in stores on October 3.

Mojo pursues his latest plan to boost his ratings at the X-Men's expense in X-Men Black - Mojo #1 from writer Scott Aukerman (Spider-Man / Deadpool) and artist Nick Bradshaw (Wolverine). The issue is available October 10.

New York Times bestselling writer Seanan McGuire (Newsflesh series) and artist Marco Failla (Ms. Marvel) look at a day in the life of murderous mutant Raven Darkholme in X-Men Black - Mystique #1, which will be in stores on October 17.

X-Men Black – Juggernaut #1 finds the Juggernaut… stopped. Writer Robbie Thompson (Silk) and artist Shawn Crystal (Mother Panic) try to solve the mystery of why in this October 24 release.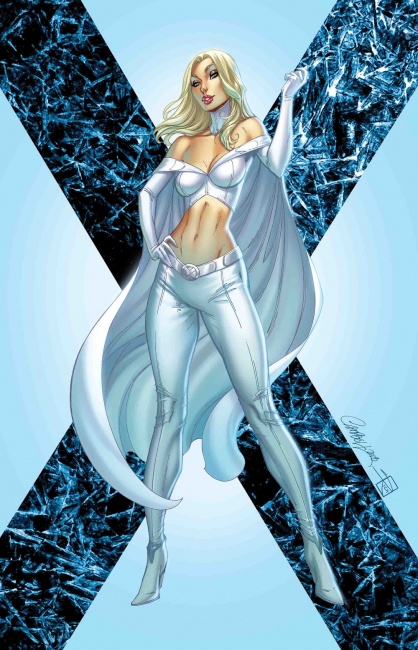 Writer Leah Williams (
X-Men Gold Annual
#1) and artist Chris Bachalo (
Doctor Strange
) take the White Queen of the Hellfire Club on a mission to destroy the club in
X-Men Black – Emma Frost
#1. The issue is out October 31.
Marvel has been "color-coding" its X-Men teams since early 2017, when the publisher launched new flagship series highlighting new iterations of the X-Men team (see "
'X-Men Gold' and 'X-Men Blue' Revealed
" and "
'X-Men Red' Team Assembles
").