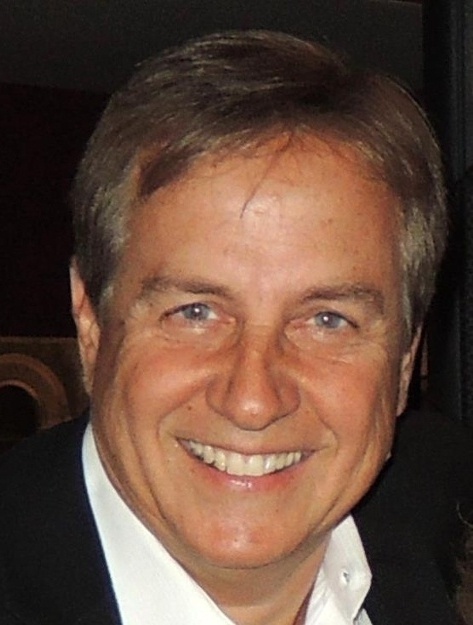 We sat down with IDW Publishing President and COO Greg Goldstein at San Diego Comic-Con to talk about the market and what's going on at IDW. In Part 2 of this two-part interview, we talk about the book market, the games business, IDW's editorial turnover, some recent licensing events, and IDW's key releases in the coming months. In Part 1, we talked about the trends in the Direct Market (comic store channel) for comics and graphic novels and how IDW is reacting to them.
Switching over to the book market, you talked about your change to Penguin Random House for distribution. One of the things we see in general is that the book market has been growing faster than the Direct Market, and the gap between comic stores and the other channels shrinking. How is the change in your distribution or in your approach to that channel changing your publishing?
I think we may have put cart before horse from that perspective because we've always been interested in products that have a greater appeal to the book market just on face value than they potentially do in Direct Market. That particularly was true when we talk about
My Little Pony
. We were definitely concerned about the Direct Market given the type of title it is and given the history in the Direct Market. Based on what was happening with
Pony
, we knew the book market was a big opportunity for us. We were fantastically surprised and very happy that the direct market got
My Little Pony
.
I always talk about
Star Trek: Countdown
because when we did
Countdown
, we sold more units digitally than we did in print. The trade ultimately did way better in print. That was outstanding and that just showed us that we're what we are selling is content.
Star Trek
's just one example.
Fast forward two years and we're doing
True Blood
. There were new customers going to comic book stores that were only going to buy a
True Blood
comic. The question is, how do you convert that person to some other potential comics? It's a challenge for us.
At the time, it was one of our best‑selling collections ever. It was just a phenomenon. People were hungry (no pun intended) for
True Blood
content, and we were able to deliver it. I don't want to say I think they were looking for
True Blood
comics. They were looking for the content.
Being a leader in licensed publishing, I think that's both the opportunity and the challenge. The opportunity is there are people who buy comics because in between seasons of their show or after the movie comes out and it's three years to the sequel, there's a lot of stuff that people would like to consume. I do think the book market provides a good outlet for that.
Let's talk about your game business. You announced several really strong licenses for this year. What's that happening to your number of game releases this year? Are you expecting to go up or stay the same?
Actually, I think games is probably going through a transition period similar to comics in that we're going to circle the wagons around really strong brands and strong games. I would say, when we talk again next year, the 12‑month schedule will have less product in it than the previous 12‑month schedule I just think they'll probably be, "Let's look at 10 percent of the least opportunities and just take them off the schedule and focus on the rest."
Backlist is problematic in the games business.
It's hard to break through. They bring it in for that first couple of months and then...
And then it's gone. We see that; our print orders are very tight. You can't equate games and graphic novel publishing from that perspective, because if you have a well‑received graphic novel, you keep it in print forever. Your game could be well‑received, and then people move onto the next game.
IDW has had some churn in editorial. Chris Ryall moving over to Skybound, Sarah Gaydos moving to Oni Press, John Barber coming in as the editor‑in‑chief. What has meant for IDW and how is it affecting your publishing?
Obviously, a growing economy means that people have the opportunity to take risks, move physically in the case of someone like Sarah, do things they might not have otherwise done. I hear this in every industry. That affected us in a short amount of time.
The good news for us is we have a veteran editorial team that was right behind Chris and is now right behind John. Many of them have been promoted and given more responsibility. These are people that have been with IDW seven, ten years or more. There's a senior staff that was right below Chris Ryall that's excellent.
John came in, and working with our associate publisher David Hedgecock (David's been with us five years), structured the editorial department in a way that maximizes strengths of the team that was already there. I'm super optimistic about 2019's comic books and our content. I think it's going to be fantastic. I really do.
The things that we're working with our licensors, whether it's CBS and
Star Trek
, whether it's Marvel and these new books, whether it's Hasbro, I'm super excited. We're going to miss talented people that move on, but we had a great bench.
Frankly, I missed John [Barber], the company missed John in the two years that he was freelancing. I was super excited to be able to get him back and have said that repeatedly. I think he's super excited to be back.
A couple of quick questions on licenses. You mentioned how you're wrapping up your Hasbro storyline. Was that done in conjunction with the time for renewal of the license?
Yeah. It's funny, I've seen some commentary on that. We've been in business with Hasbro for 12 years. We love the relationship. They are a great partner. We try to deliver the best possible books month in and month out on not just
Transformers
, but on
GI Joe
and on
My Little Pony
. We had a great
Jem and the Holograms
series.
Jem
will be back. They're probably going to say, "Why is Greg pre‑announcing these things?" In any event, no. Sometimes, it's easy to extrapolate incorrect information, so no, the
Transformers
line and the other titles continue.
Did you bid on the March sequel?
We talked to the authors about the
March
sequel. The book is called
Run!
It's material that was actually edited out of an early draft of
March
because it just was a little bit too much to cover. We thought we told a great story in three volumes that had a natural conclusion. Of course, we're very happy with the results on
March
. We talked to them. They want to go in a different direction and that's fine.
What's coming up that you're excited about for the rest of the year or early next year?
Look, we have a lot of great partners. We've got a new
Star Wars
project (see "
IDW Preps Scary 'Star Wars' Kids Comic
"). It's a fun project because it's very inventive in terms of doing something different with the IP, and that's very important to us and to Lucas.
I tend to always be jazzed about our lineup. Otherwise, I don't think I would enjoy the job and I don't think our team would enjoy working on the books.
We've got three monthly Marvel books as of January 2019, the opportunity to do some specials, maybe one‑shots and some other things with Marvel. They're very excited about it, we're very excited about it.
Our
Transformers
reboot for 2019 is going to be great.
We've got some pretty exciting projects on the
Star Trek
front.
[Teenage Mutant Ninja] Turtles
is heading to issue 100. We have the longest‑running
Turtles
series in the history of the brand. The brand's 35 years old next year.
We've got one of the best lineups of Artist Editions hitting: the new Jack Kirby, John Byrne's
X‑Men
, which people have been asking about for years. The Jim Starlin cosmic material has got its own Artist Edition. It's a ton of great stuff.
The Joe Jusko Marvel art book is hitting (there's a number of other Marvel art books coming that are really good). Joe's book is fantastic. He provided commentary for every one of his 140 or so images.
Click here
to go back to Part 1.