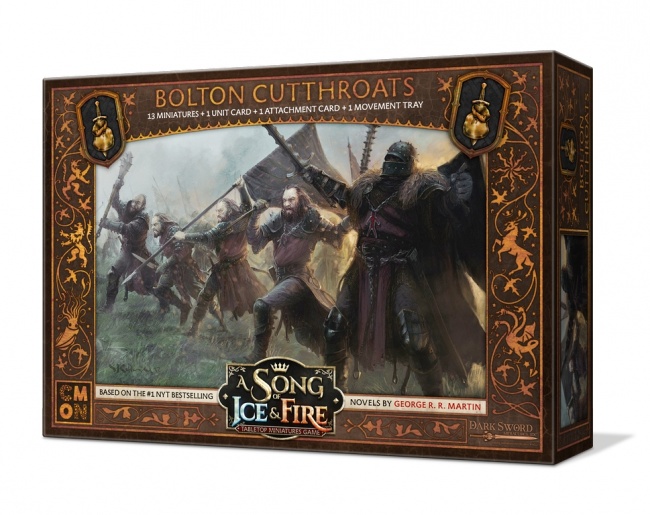 CMON has revealed seven more unit sets for it's a
Song of Ice & Fire: Tabletop Miniatures Game
, including five sets releasing on October 26 and two planned for November 30.
Three neutral units, featuring warriors from House Bolton, will release in October:
The warriors in the Bolton Cutthroats set wear only light armor and fight with spiked maces, but their reputation for brutality can force their enemies into a panic. MSRP is $34.99.
Bolton Bastard's Girls features that house's trained dogs of war and the bow-wielding warriors who mind them on the battlefield. MSRP is $34.99.
Rounding out the trio are the Bolton Flayed Men, a unit of heavy cavalry in massive armor and wielding war flails. MSRP is $34.99.
October also brings reinforcements for House Stark and House Lannister: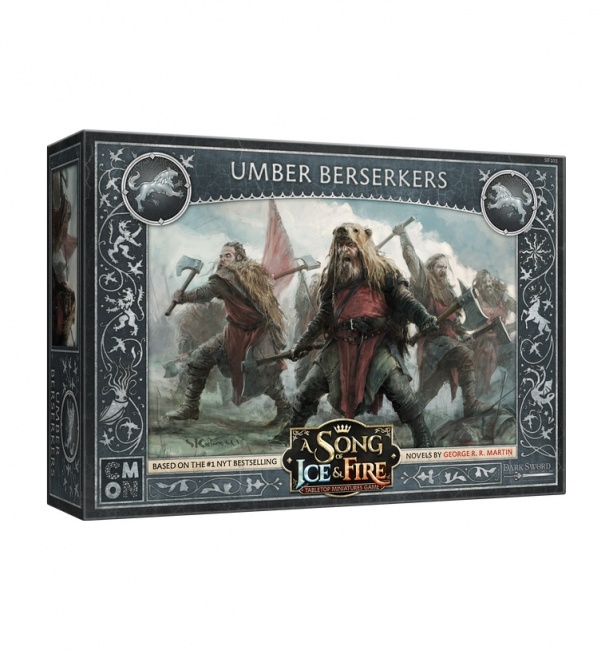 Stark's
Umber Berserkers
are warriors whose lust for battle whips them into a mindless frenzy, allowing them to ignore lesser wounds and fight more fiercely as they suffer casualties. MSRP is $34.99.
For Lannister, The Mountain's Men fight with a philosophy of taking no prisoners and ruthlessly cut down their foes even as they flee. Their cruel reputation can panic their foes when they charge. MSRP is $34.99.
These two units join the Umber Greataxes and Pyromancers sets, also scheduled for October release (see "Night's Watch, Heroes Join CMON's 'Song of Ice and Fire'").
The two main factions of the game also receive one unit set each in November: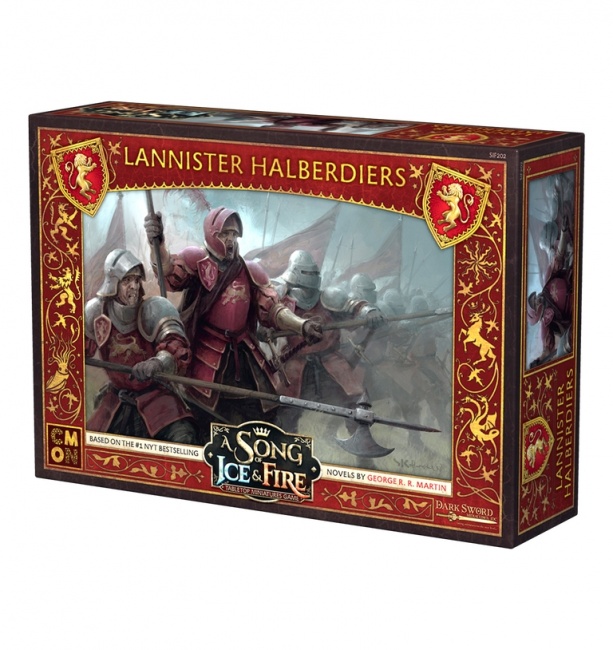 Lannister Halberdiers
are equipped with the high quality equipment that House Lannister is known for, offering them both offensive and defensive advantages. MSRP is $34.99.
The Stark Outriders offer fast light cavalry to a Stark commander. Trained to make quick strikes, this unit may make a free retreat move after attacking. MSRP is $34.99.
Click on the Gallery below to see the packaging for all seven sets.
The company has also pushed back the release date for the Night's Watch starter set, the Sworn Brothers, and the Ranger Hunters to November 30 from their originally-announced release date of October 26.