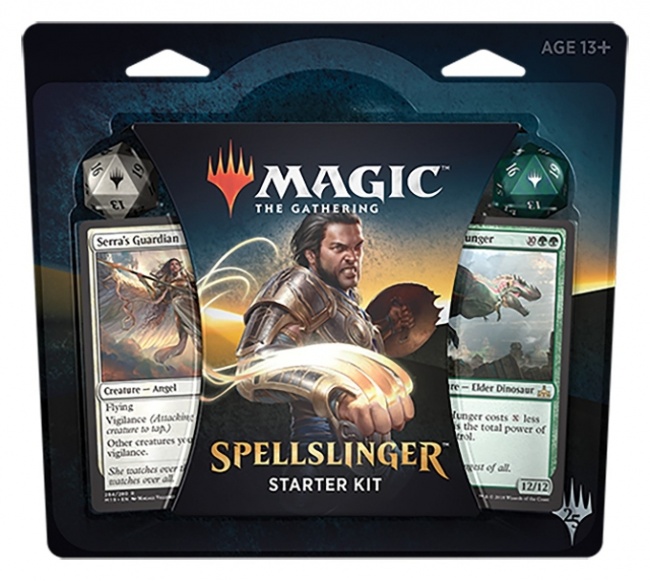 Wizards of the Coast is releasing a new player kit for
Magic: The Gathering,
the
Spellslinger Starter Kit
, which will release on October 5.
The
Spellslinger Starter Kit
is specifically designed to help ease new players into the game. It features a pair of pre-constructed decks that are not shuffled before the first game. Instead, the kit guides players through their first game, using the cards in a predetermined order. Each deck includes cards that help players start playing and the learn-to-play guides explain how the game works step by step.
After players complete their guided learning game, they can then shuffle the fully-playable, Standard-legal decks and play the game normally. The first deck will be a red-white deck featuring the classic Shivan Dragon, while the second deck will be black and green and features the Pelakka Wurm.
The kit will include two complete 60-card decks, two quick-start learn-to-play guides, a booklet that describes the world of
Magic
and the rules of the game, and a pair of spindown dice players can use to track their life points. The cards in the kit include five cards from the
Guilds of Ravnica
set, releasing in November (see "
New 'Magic' Sets Revisit Plane of Ravnica
"). MSRP is $14.99.