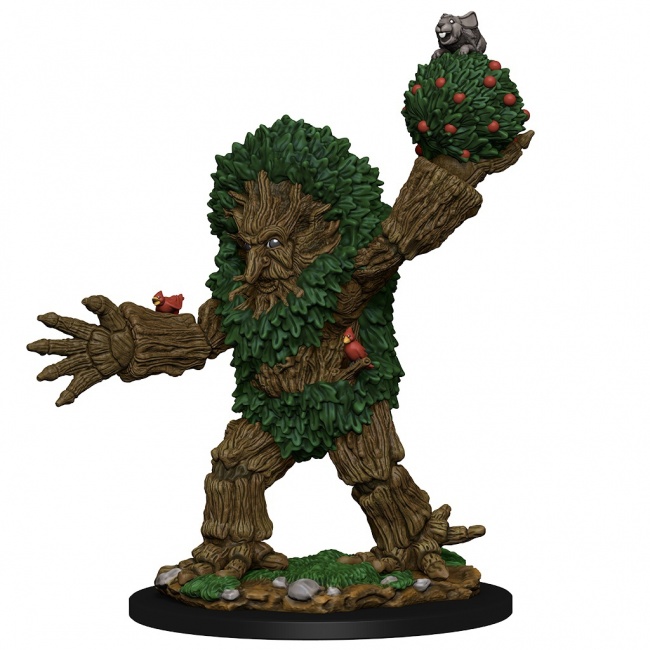 The first set of monsters for the
WizKids Wardlings Painted RPG Figures
line will release next May, along with two new magic-using heroes, the
Girl Witch
and the
Boy Warlock
.
Designed with the young and young-at-heart in mind, Wardlings are fully-assembled pre-painted plastic miniatures depicting young heroes from a magical realm where children are gifted with special powers that fade as they grow older. Each hero is supported by their own animal companion as they head out to face the evil that threatens their lands (see "WizKids Reveals 'Wardlings' Pre-painted Minis" and "WizKids 'Wardlings RPG Figures' Wave Two").
Now the heroes will have monstrous foes to face as WizKids releases five sets of monster figures, sculpted in the same artistic style as the earlier hero figures:
Tree Folk (1 miniature)
Troll (1 miniature)
Zombie (Male) & Zombie (Female) (2 miniatures)
Goblin (Male) & Goblin (Female) (2 miniatures)
Ghost (Female) & Ghost (Male) (2 miniatures)
This wave will also feature two new hero packs:
Girl Witch & Witch's Cat
Boy Warlock & Lizard
Click on the gallery below for images of the figures.
The seven new sets are sold separately. MSRP is $7.99 each.