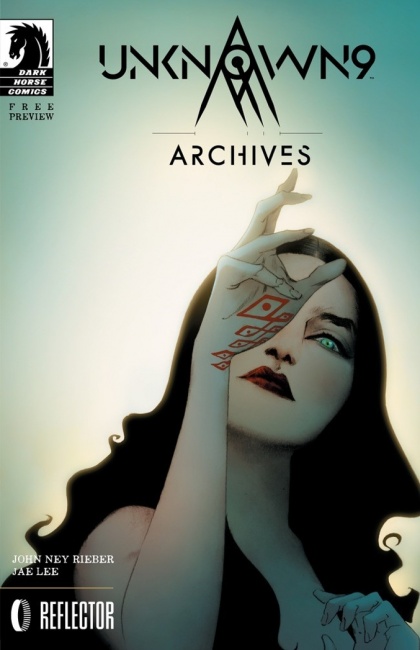 Reflector Entertainment has partnered with Dark Horse Comics to launch its new
Unknown 9
transmedia property with a comic series,
Unknown 9 Archives
.
Unknown 9 Archives will be written by John Ney Rieber (The Books of Magic, Captain America) and drawn by Jae Lee (Inhumans, Before Watchmen, The Dark Tower). A free digital preview will be released online on October 3, and physical previews will be available at the Dark Horse Comics booth at New York Comic Con. The first complete issue will launch in Spring 2019.
The story follows Kieran, a young merchant who finds out his family has a centuries-old involvement with a secret society that has changed the history of humanity.
Transmedia property Unknown 9 focuses on the Leap Year Society, a secret organization attempting to uncover mankind's greatest mysteries. The property will offer a cohesive storyworld brought to life through stories told across a variety of platforms, including films, tv series, novels, video games, podcasts, role playing games and graphic novels. Tim Kring (TV executive producer), Josh Campbell and Matt Stuecken (screenwriters), Jae Lee (comic book artist), John Ney Rieber (comic book writer), Terry Miles (podcast writer/producer), and Layton Green (novelist) are lead talent on the initial Unknown 9 project.
Reflector Entertainment is led by Alexandre "Alex" Amancio (Co-Founder & CEO), CCO of Lune Rouge, Reflector's parent company, and former creative director at Ubisoft, where he was one of the visionary talents behind the international success of the videogame Assassin's Creed; and Guy Laliberte (Co-Founder), founder of Cirque du Soleil and Lune Rouge, who was named one of the most influential people on the planet by Time Magazine.