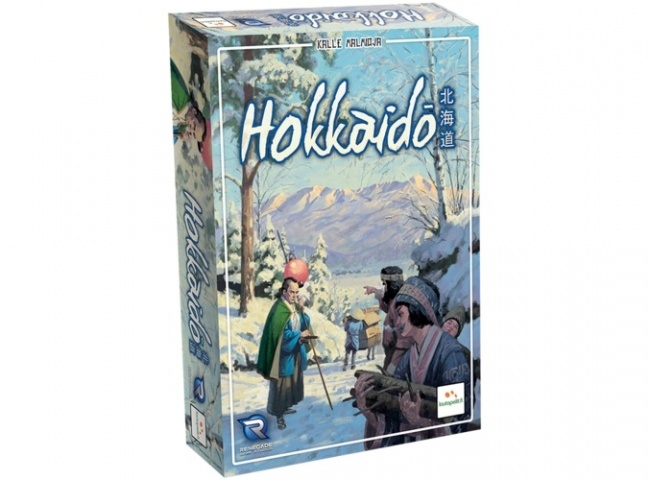 Renegade Game Studios will release Kalle Malmioja's
Hokkaido
in February.
Hokkaido is a sequel to Malmioja's 2017 title Honshu (see "Build a Feudal Japanese City in 'Honshu'"), and features many of the same themes and mechanics. But the new game builds on the previous design by introducing a card drafting mechanic and changing the way cities are built. In the game, players draft cards, then use them to build their own personal map over twelve rounds of play. An optional scoring variant based on goal cards is also included in the game.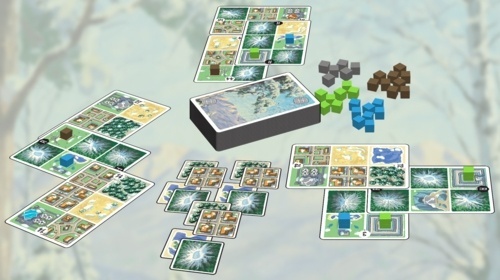 Hokkaido
comes with 80 cards, 15 tiles, 56 wooden pieces, and a scoring pad. It is intended for 2 to 5 players, ages 8 and up, and takes about half an hour to play. MSRP is $25.00.
Hokkaido
features artwork by
Honshu
artists Ossi Hiekkala and Jere Kasanen.
Renegade recently announced plans to bring the game Trajan back into print (see "Stefan Feld's 'Trajan' Returns").