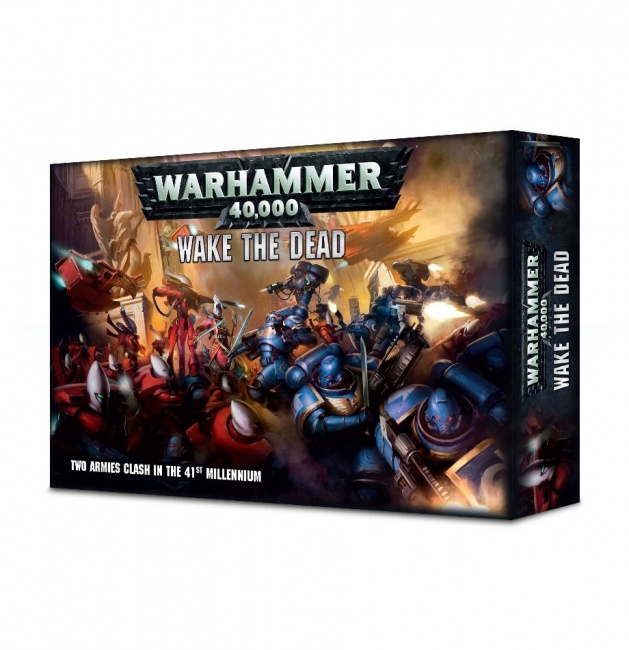 A new entry-point set is in the works for Games Workshop's flagship tabletop miniatures game with
Warhammer 40,000: Wake the Dead
. The related
Kill Team
line is also getting two new
Starter Sets
and a new battlefield expansion. The new sets will all release on October 6.
Warhammer 40,000: Wake the Dead
includes everything for new players to get into the game, featuring small playable armies representing two of the
Warhammer 40,000 Universe
factions: the Ultramarines and the Eldar of the Saim-Hann Craftworld. A total of 31 miniatures are in the box, including an Eldar vehicle, 16 Eldar warriors, and 14 Space Marines. Two of the models, the Primaris Space Marine Lieutenant and a newly-sculpted Eldar Spiritseer will be exclusively available as part of the
Wake the Dead
set.
In addition to the models,
Wake the Dead
has the
Core Rules
for playing the game, complete rules for all of the models in the box, 4
Echoes of War
missions, and a 40-page softcover book chronicling the history of the conflict between the two factions and showcasing painted examples of the models. MSRP is $150.00.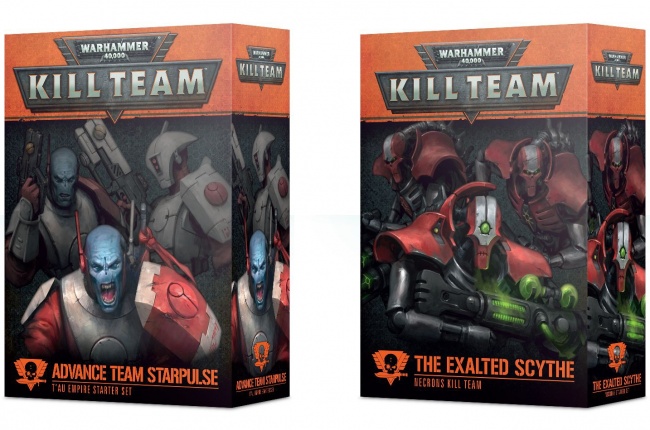 The smaller scale
Warhammer 40,000: Kill Team
continues to grow with two new
Starter Sets
. The
Advanced Team Starpulse
features the warriors of the T'au Empire, while
The Exalted Scythe
focuses on the mysterious Necrons. Each
Starter Set
comes with a complete team of warriors (12 models for the T'au and 5 for the Necrons), a pair of terrain features, and rules and accessories specific for that faction. Each kit is MSRP $60.00.
Each faction is also supported by a themed dice set: the
Kill Team T'au Empire Dice
and the
Kill Team Necrons Dice
. Both dice sets are MSRP $12.50 each.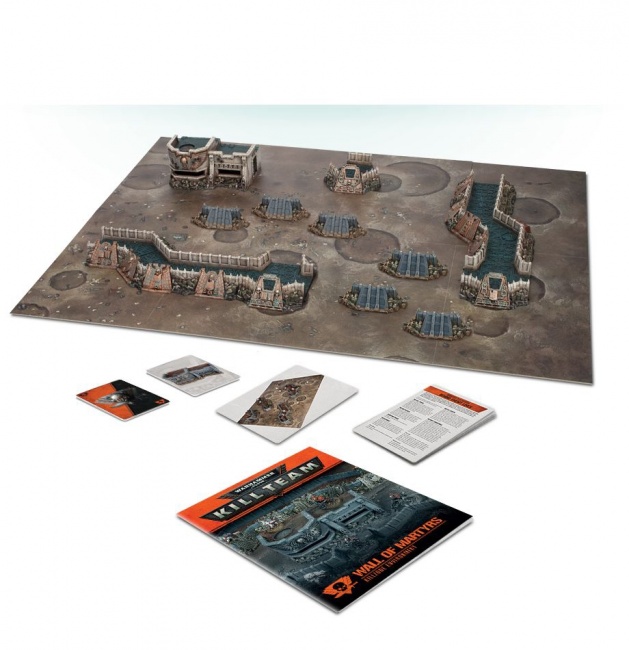 The
Killzone: Wall of Martyrs Environment Expansion
offers a new battlefield for
Kill Zone
games. The double-sided game board depicts a blasted urban landscape on one side and an open crater-filled plain on the other. Terrain models in the kit include a bunker and other defense works. Rules for using the terrain in the game and new scenarios round out the expansion. MSRP is $80.00.
Click on the gallery below to see the components included in the new sets.
Warhammer 40,000
is a dominant player in the tabletop miniatures category, sitting at the #1 spot in ICv2's list of top-selling games last spring (see "
Top 5 Non-Collectible Miniature Games--Spring 2018
") and helping to buoy the company's growth in sales over the last year (see "
Games Workshop Trade Sales Up 54% in North America
").
GW released a double-sized
Kill Team Starter Set
last month (see "
'Warhammer 40,000 - Kill Team: Rogue Trader
").