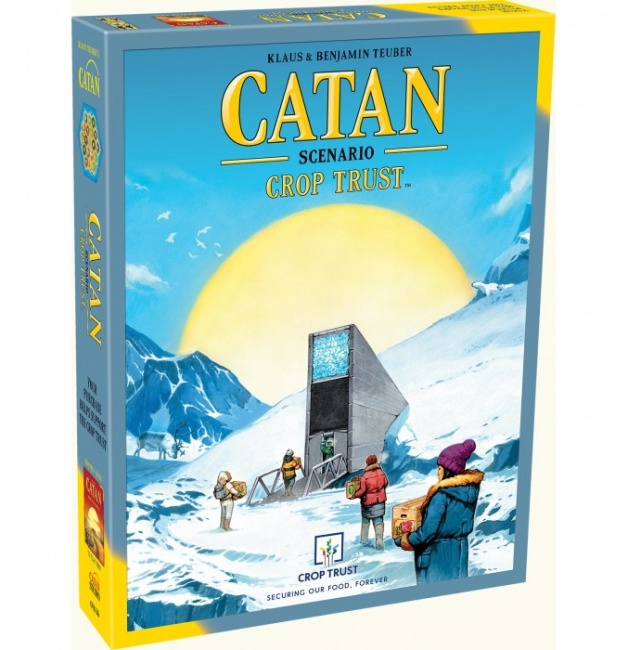 Catan GmbH is lending its support to the Global Crop Diversity Trust by publishing the
Catan Crop Trust Scenario
kit, which will debut at the
Spiel
game fair in Essen, Germany later this month before releasing into the trade on November 8.
The Global Crop Diversity Trust is an international charity committed to preserving the Earth's biodiversity by gathering and protecting seeds for future agricultural use. Their mission has inspired Klaus and Benjamin Teuber to create the Catan Crop Trust Scenario.
Like regular Catan, players seek to expand their network of settlements and roads throughout the island by collecting, trading, and using resources. But in this semi-cooperative scenario, they must balance the needs of the future against their immediate plans by working with the other players to store and preserve seeds. If players overharvest, they risk damage to the environment, possibly causing a collapse of the food supply.
Catan GmbH will donate all proceeds from sales of the scenario to the Global Crop Diversity Trust. The company's U.S. partner, Catan Studio, will also donate a portion of its revenue from every printed copy, as well as supporting organizations that choose to use the game for educational purposes.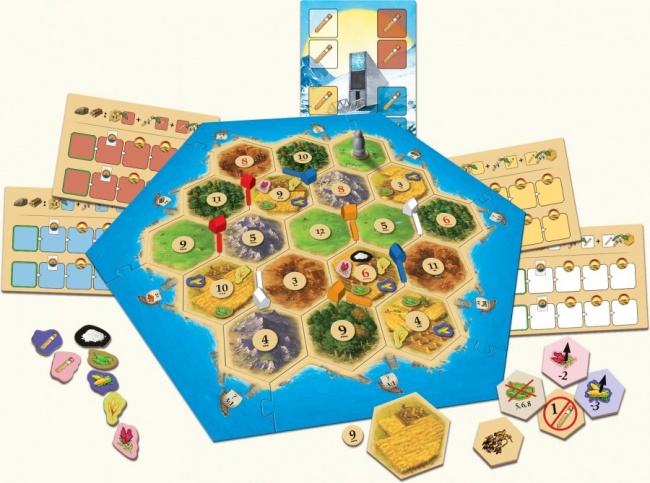 The
Catan Crop Trust Scenario
is an expansion that requires the base
Catan
game to play. It includes 1 field hex to replace the desert, 90 crop tokens, 41 event tokens, 1 seed vault display, 4 seed storage records, and an educational "almanac" with a history of the Svalbard Global Seed Vault, and information about the Crop Trust and its mission of conservation.
The scenario is suitable for games with 3 or 4 players, ages 12 and up, and takes a little more than an hour to play. MSRP is $25.00.
An historical Catan variant inspired by the Incan Empire was released earlier this year (see "Build the Inkan Empire in New 'Catan Histories' Game").