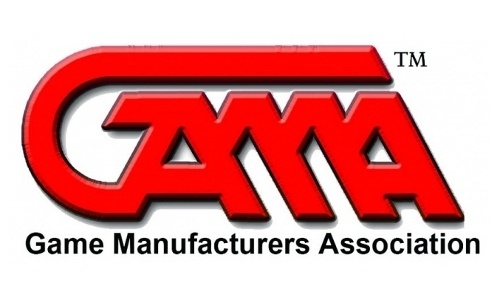 GAMA's financial picture has improved dramatically under Executive Director John Ward's stewardship, from technically bankrupt when he took over in the depths of the worst financial crisis since the Great Depression in February 2009 (see "
GAMA Goes Outside for New ED
") to an organization with over twice the revenues and a sizable positive net worth as of the end of last year, according to information provided to ICv2 by GAMA Treasurer Aaron Witten.
The organization had a $338,000 negative net worth as of the end of 2008 and a tough road to turn around the performance of GAMA Trade Show and Origins Game Fair, GAMA's two largest revenue sources. It took several years, but in 2012, the organization began to run in the black with a $99,000 net income and has continued profitably through this year, which could be the most profitable in GAMA's history.
Because of the size of the negative net worth, it took five years of profits for the organization to achieve a positive net worth at the end of 2016. At the end of 2017, the organization had a $457,000 net worth, an amount that probably still needs to grow to strengthen the organization sufficiently to be able to survive a shock such as another financial crisis or a poorly performing show or two.
The path to profitability was fairly simple: revenues increased faster than expenses. In 2008, all the organization's revenues (which come primarily from GAMA Trade Show, Origins Game Fair, and memberships) totaled $987,000. This year, through mid-September, total revenues were $2.548 million, over two-and-a-half times as great.
That was apparently not good enough for the GAMA board of directors, which in a "close" decision voted not to renew Ward's contract (see "
GAMA Board Calls Membership Meeting
") last summer. At the same time, a Special Membership Meeting was called to get feedback on the decision, which resulted in a 65% vote of confidence for Ward late last month (see "
GAMA Executive Director John Ward Gets Vote of Confidence
").
The dispute over the decision not to renew Ward's contract is only one of several controversies roiling GAMA, including inter-tier tensions exposed at the Membership Meeting (see "
Inter-Tier Tensions Exposed at GAMA Membership Meeting
"), and concerns over the board's handling of an incident that resulted in GAMA President Stephan Brissaud being ejected from Gen Con in August. That decision led to longtime board member Mike Webb's resignation from the board last month (see "
Mike Webb of Alliance Game Distributors Resigns from GAMA Board
").