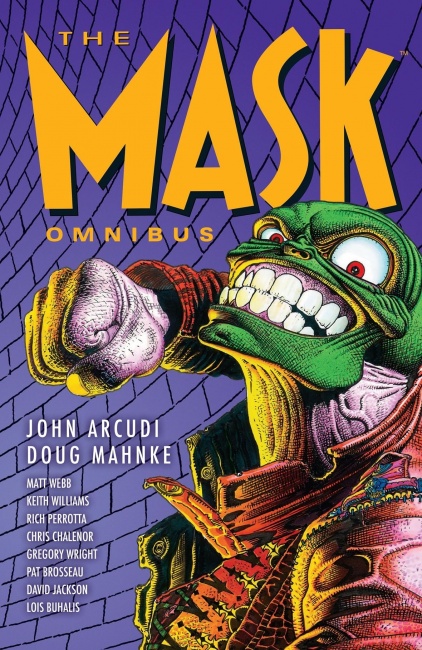 Dark Horse Comics will release a new edition of John Arcudi and Doug Mahnke's
The Mask
trilogy in
The Mask Omnibus Vol. 1
on April 2.
This second edition of The Mask Omnibus Vol. 1 collects The Mask, The Mask Returns, and The Mask Strikes Back in full size (7 x 10 inches) for the first time. The original release was 6 x 9 inches and was released in August 2008. Used copies are currently listed for $150 - $250 online. MSRP on the new trade paperback edition is $24.99.
When nerdy Stanley Ipkiss discovers a mystical mask of unknown origin, and puts it on, it imbues him with cartoon character invulnerability and an affectation for animated mayhem. Suddenly he's tangling with the police, the mafia, and their goons in repeated bouts of comical hijinks.
The comic series inspired a hit 1994 comedy film starring Jim Carrey and Cameron Diaz.