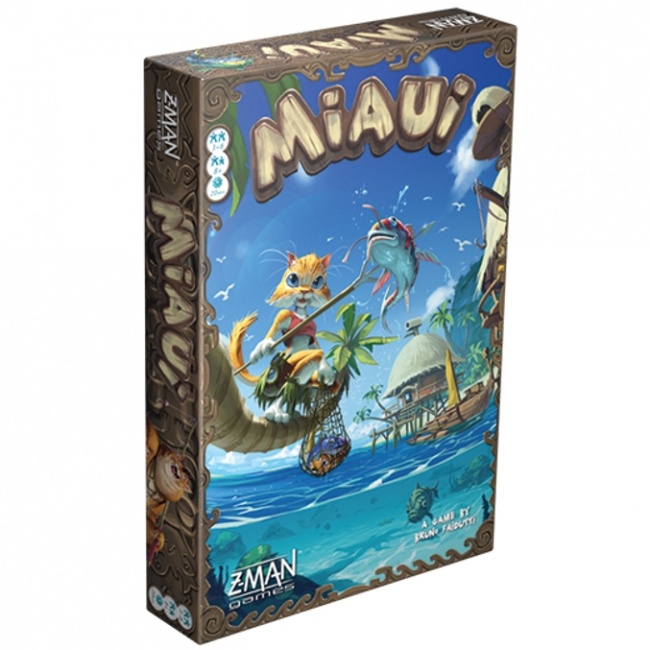 Z-Man Games will release the fishing card game
Miaui
in Q1 2019.
Designed by Bruno Faidutti (
Mission: Red Planet, Raptor, Citadels
) and illustrated by Paul Mafayon (
Bunny Kingdom, Arena, For the Gods!
),
Miaui
(MEOW-ee) is set on an island where the natives are about to celebrate the fishing festival. Each player dives in hoping to catch the most valuable fish for the feast. Divers would be best served to avoid the gooey jellyfish, the Lantern-of-the-Sea, and the thieving seagulls. Natives of all shapes, sizes and ages compete in the fishing festival, all hoping to snatch the Emperor Tuna and leave the Kittenfish for a rival. Players compete over 12 rounds, using their preferred fishing equipment (nets, rods, snorkel and spear) to bring in the best fish.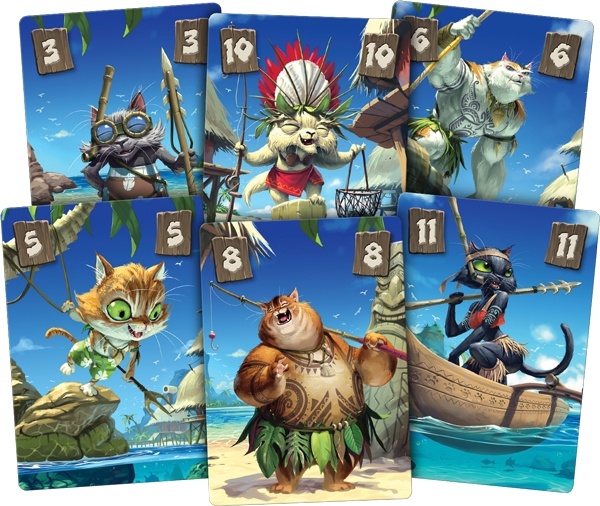 The box contains 1 lagoon game board, 72 diver cards, 37 fish cards, 1 Kiti Tiki, and a rulebook. The game is for 3 – 6 players, ages 8 and up, and plays in 20 minutes. MSRP is 24.99.