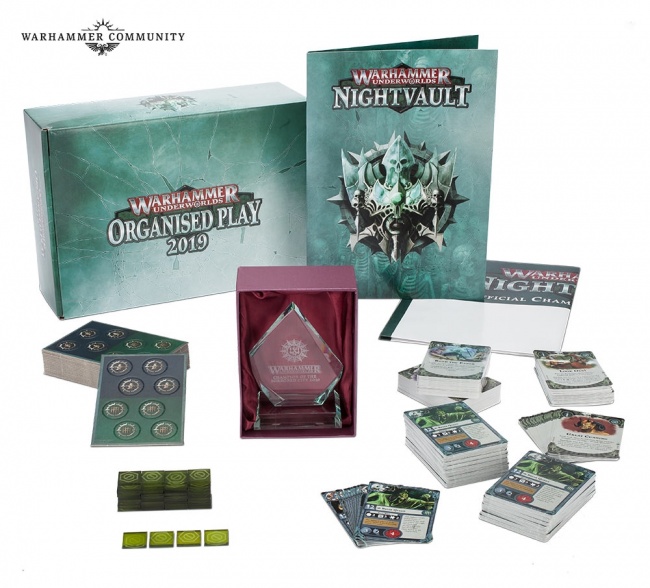 Games Workshop is inviting retailers to sign up to receive the latest
Organized Play Packs
for
Warhammer Underworlds
for 2019.
Intended for independent retailers, Warhammer or Games Workshop store organized play, the Organized Play Pack includes special activation counters, gaming tokens and accessories only available through participation in these events, making them collector's items. There are limited edition action cards, which feature alternate art for existing cards. Each new Organized Play Pack will include different cards and counters. There is also a trophy for the events winner.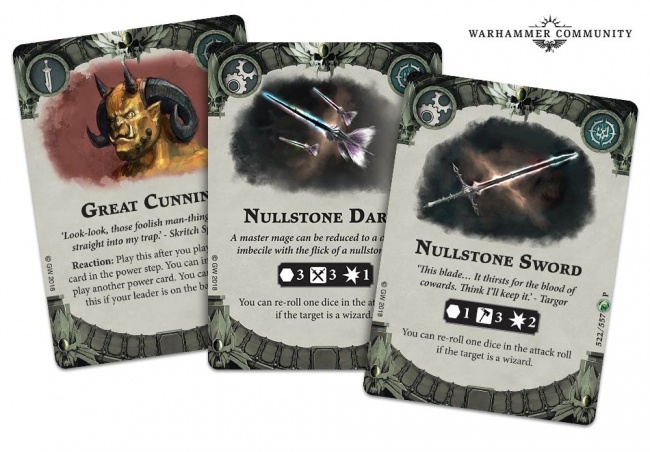 Warhammer Underworlds
organized play is referred to as "Local Clashes" (local league level) and "Grand Clashes" (Convention/tournament events). New prize packs are available monthly and quarterly to encourage year-round organized play.
Warhammer Underworlds: Nightvault is currently available in stores (see "The Shyish Necroquake Bewitches 'Warhammer Underworlds'").