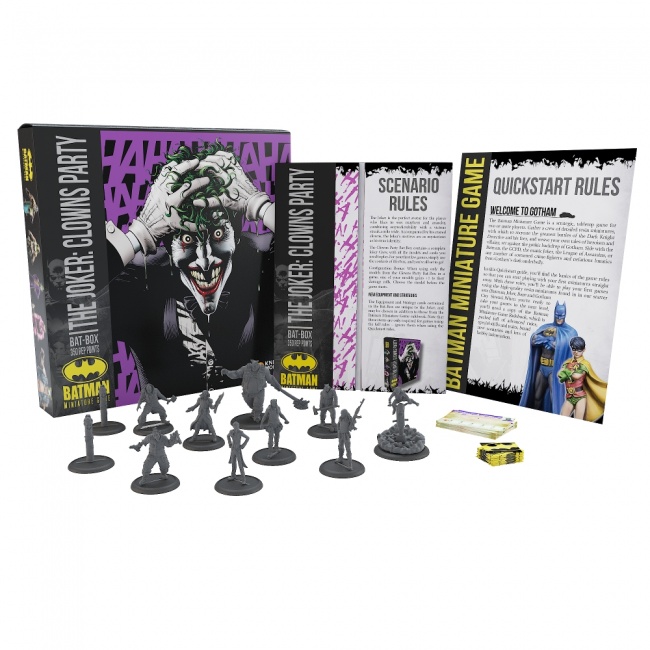 Knight Models has shared images for upcoming box sets and resin figures for its
Batman Miniature Game
. The products are expected to release in Q4.
Bat-Boxes are a way to join the action of the Batman Miniature Game with one purchase. Each box includes a complete Crew and all the cards needed to play. Each box also includes a unique Objective for the Crew, a new scenario, and a set of quickstart rules.
Bat-Boxes
Suicide Squad Bat Box $79.95
The Joker – Clowns Party Bat Box $89.95
The Riddler – Quizmasters Bat Box $89.95
The Penguin – Crimelord Bat Box $96.00
The Court of Owls – Talon's Night Bat Box $79.95
Batman Miniature Game
Batman 80th Anniversary $44.95
Parliament of Owls $44.95
Terror in Gotham $69.99
Legion of Doom (TV show) $39.95
Robin & Goliath $57.00
Team Flash $33.95
Clayface (multiverse – can be used in DC Universe Miniatures Game as well) $33.95
Penguins $16.95
All miniatures are supplied unpainted and unassembled.
(See images of all miniatures in the gallery below!)