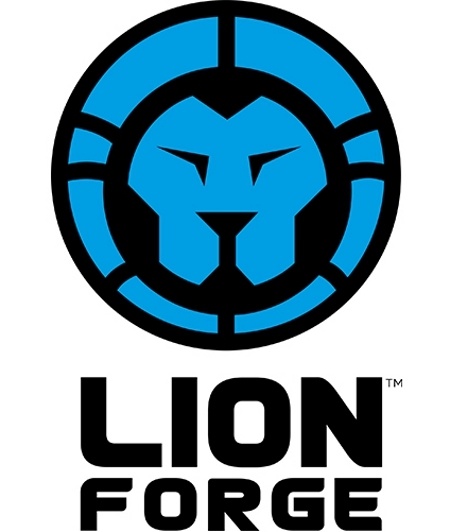 The other shoe has dropped at Lion Forge, where company president Geoff Gerber departed earlier this fall (see "
Geoff Gerber Out as Lion Forge President
"), with a restructuring that eliminated 12 positions across departments, a company spokesperson told ICv2. That amounted to "less than 20% of staff," according to the spokesperson.
The company released a statement:
"We are restructuring from the top down, and across departments to ensure that our organization's size and structure remains in line with our sales, as well as providing support for future increase in title output.
"Lion Forge has experienced a tremendous amount of growth over the last three years. While the company remains healthy, we have taken a hard look at how best to focus our efforts for continued success. As part of this process, we have made some difficult decisions, and none more difficult than in the case of personnel. We are thankful for the contributions made by everyone within the organization as we have grown from spirited start up to one of the most talked about publishers in graphic literature. As we move forward, we are working to continue to best position the company for both critical and sales success in a changing market."
Lion Forge had staffed up aggressively over the past few years, adding editorial, sales, and marketing staff from across the industry. CEO and Co-Founder David Steward II indicated that the company's early years had been "a very educational experience" in his interview with ICv2 in August (see "
ICv2 Interview: Lion Forge CEO David Steward II, Part 2
"), with their share of challenges. "Print publishing's rough," he said.
But Steward also told ICv2 that as the founder and supporter of Lion Forge, he had patience, and lofty goals. "We're definitely in for the long haul," he said. "Some things, you have to go into it understanding that it is a long bet... From a direct market standpoint, we want to be either the third or fourth largest publisher in the next five years. I would like us, definitely, to be in the top five on the bookstore side of the market, as well. I'd like us to be a thought leader in terms of bringing new readers into the marketplace."
No word on the names of the people who were laid off, who we wish good luck with their job hunts.