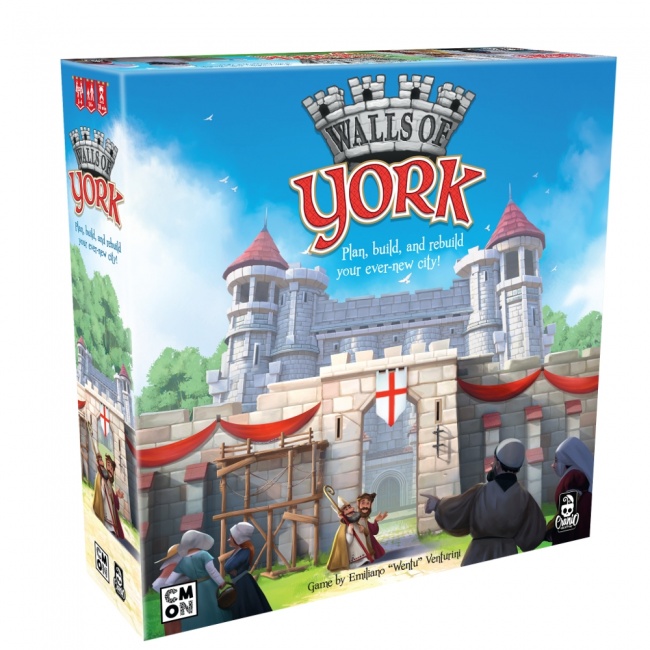 CMON has shared release plans for
Walls of Your
and
Wacky Races,
both arriving in early 2019.
The Viking raids on the city of York have become bothersome, so the King tasks the architects with designing a defensive wall for the city. Each architect has their own design, and only the best one that meets the King's requirements (protecting a certain number of wells, churches, and markets) will be used. At the end of the first Age, the Vikings will come and lay waste to the city, forcing the players to build again for the second Age. The player with the most coins at the end of the second Age wins.
The box includes 150 plastic wall pieces, 1 King's tower, 3 King's dice, 1 building die, 1 King's shield token, 4 player boards, 19 Viking tokens, 50 coins, and a rulebook. The game is for 2 – 4 players, ages 14 and up, and plays in 30 minutes. MSRP is $39.99. Release is planned for Q1.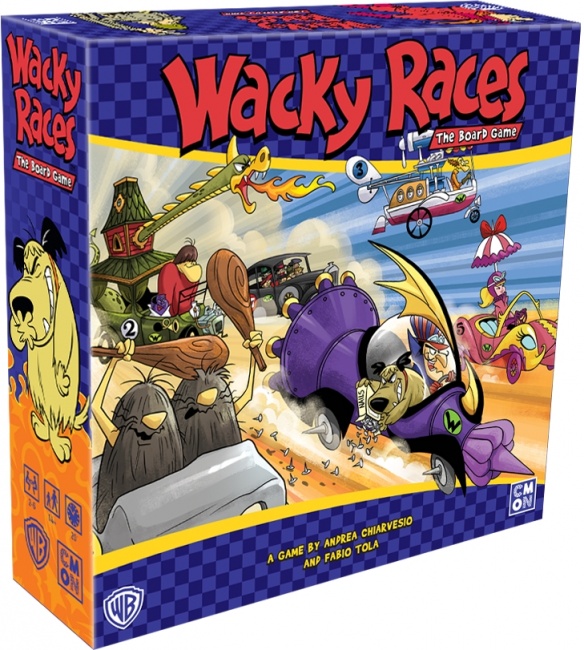 Wacky Races
:
The Board Game
is based on the classic Hanna-Barbera cartoons, will arrive on April 26. The game was announced last year (see "
CMON Starts Its Engines for 'Wacky Races'
"). Players take control of a racer from the cartoon (The Slag Brothers, The Gruesome Twosome, Penelope Pitstop, Peter Perfect) and attempt to cross the finish line first. Of course, Dick Dastardly and Muttley in the Mean Machine will be setting traps to stop them. There are multiple game modes, so players can compete in a single 15 minute race, or compete in a whole championship with unique rules.
The box contains 11 plastic car miniatures, 10 racer dashboards, 40 special power cards, 1 starting board, 16 terrain tiles, 4 special tiles, 2 checkpoint tiles, 64 movement cards, 16 trap cards, 1 neutral racers activation card, and 1 championship leaflet. The game is for 2 – 6 players, ages 14 and up, and plays in 20 minutes.MSRP is $44.99.