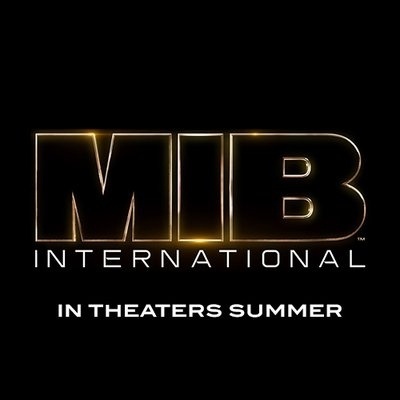 Chris Hemsworth is "ripping aliens a new one" alongside Tessa Thompson in a new official image from Sony's
Men in Black International
. Hemsworth took to Twitter to share the photo from the spin-off, which finds him partnering once more with his
Thor: Raganarok
foil Thompson (Valkyrie). In the image, the London-based pair of secret agents are clad in the signature black suits and bear some futuristic weaponry.
Men in Black International follows in the footsteps of the Men in Black film franchise that starred Will Smith and Tommy Lee Jones. The new installment is directed by F. Gary Gary (Friday, The Fate of the Furious) and also stars Liam Neeson, Kumail Nanjiani, Rafe Spall, Rebecca Ferguson, and Emma Thompson. It is slated to open June 14.
Men in Black originated as a comic book series created by Lowell Cunningham and illustrated by Sandy Carruthers. It was first published by Aircel Comics, which was eventually acquired by Malibu Comics. In turn, Marvel acquired the latter. The series debuted in 1990, bearing a decidedly darker tone than the more comedic interpretation of the films. The MIBs of the comic also tackled paranormal investigations in addition to investigating alien threats.
While there haven't been additional comics for several years, the MIBs will be making an appearance in Men in Black / Ghostbusters: Ecto-terrestrial Invasion, a miniatures game from IDW Games and Sony that will be out in late 2019 (see "Men in Black and Ghostbusters Team Up").