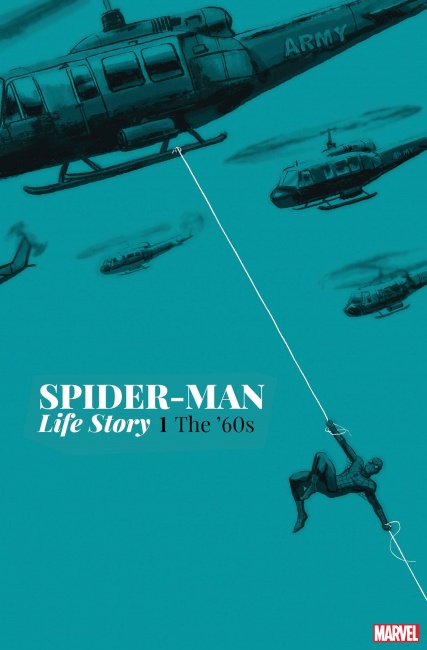 Chip Zdarsky (
Peter Parker Spectacular Spider-Man
) and Mark Bagley (
Amazing Spider-Man, Ultimate Spider-Man
) will replay the major events of Spider-Man's life as he ages in real time.
Spider-Man: Life Story
is a six-issue miniseries that launches in March. The first issue is covered by Zdarsky, with a variant by Marcos Martin.
Peter Parker has been around since the 1962 release of Amazing Fantasy #15, but he hasn't aged. Spider-Man: Life Story picks up in 1966 to reexamine the entire history of Spider-Man as Peter ages in real time, confronts classic foes, and feels the impact of real-world events over the decades.
Marvel has been keeping Zdarsky busy. The writer signed an exclusive with the publisher earlier this year (see "Marvel Goes Exclusive With Another Writer"), and he's also working on Invaders (see "'Marvel Comics Presents' and 'Invaders' Return") for release in early 2019.