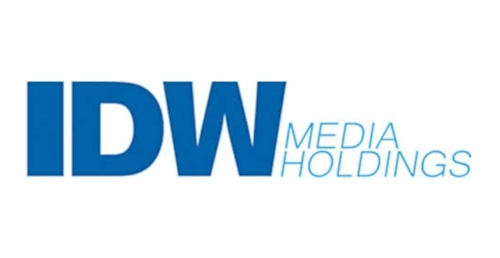 IDW Media Holdings Chairman Howard Jonas has loaned the company a total of $28 million as of December 18 to fund production and operating costs, the company announced. There were two separate transactions. As previously reported, Jonas loaned the company $5 million in August 21. This loan had a long maturity, coming due in August 2022.
More recently, Jonas made available a $26 million bridge loan facility on November 2, against which IDW had drawn $23 million as of December 18. This is a short-term note, with $11 million that came due on December 31 and the total amount due January 31, with IDW able to extend repayment another three months on enhanced terms.
The company announced a planned bank financing of $23.5 million with its last quarterly report in Septernber (see "
IDW Publishing Division Loses $801,000 in Most Recent Quarter
"), but noted in the announcement of the Jonas loan that at least some bank financing had been delayed.
IDW has historically drawn money to fund its TV production from its IDW Publishing and CTM (brochure distribution and advertising) divisions, the company said, but due to "flat" performance in the second half of 2018, that option was not available.
IDW listed a number of projects that necessitated the borrowing:
IDWE is experiencing cost overruns on production of Netflix series October Faction, and planned bank financing has been delayed. And because the project is being released later in other territories, "the project lacks additional revenue streams."
IDWE is self-financing production of Wynonna Earp Seasons 4 and 5 and is trying to sell foreign rights, as the Syfy deal only covers half the production costs.
V-Wars may need additional post-production funding before it drops in early 2019.
IDWE spent $13.6 million financing the pilot for the Hulu Locke & Key series, which was not greenlit. Some of those expenses will not be recouped in the deal for Netflix to pick up the show.
IDW also noted the recent management changes as an additional challenge (see "Chris Ryall Returns to IDW, Greg Goldstein Steps Down"), and revealed that to fund its TV production and "additional infrastructure costs needed to manage operations for its growing slate of content and other operations," the company plans to raise additional capital from existing stockholders.