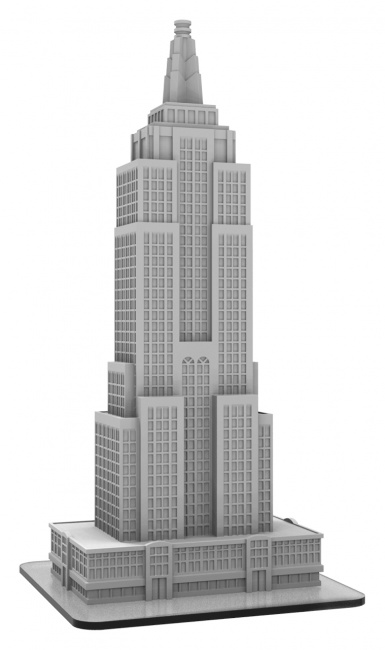 The alternate world of
Monsterpocalypse
will soon be home to a pair of buildings remarkably similar to some iconic architectural masterpieces when Privateer Press releases the
Imperial State Building
and the
Tokyo Triumph
models this April.
Once the tallest building in North America, the Imperial State Building is still valued for its panoramic view of the city, allowing units that secure it to fire over nearby buildings, ignoring cover. Meanwhile, its City Planning ability allows players to swap the location of buildings in their city.
Imperial State Building is an unpainted resin model kit. MSRP is $22.99.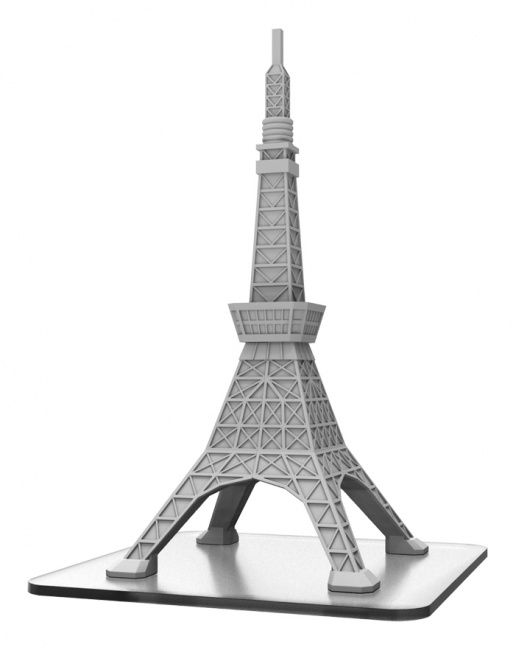 The open-girder
Tokyo Triumph
tower attracts tourists to the city, especially after giant monsters fought battles nearby. Players can use its Tourist Campaign ability to gain Power Dice, while monsters must take care lest they be impaled by the tower's spike-like structure.
Tokyo Triumph is a resin model kit, supplied unpainted. MSRP is $14.99.
Both buildings can be included in any faction's city. A pair of faction-specific buildings will release in March, along with an alternate Apartment Building and two new monsters (see "More 'Monsterpocalypse' Monsters, Buildings").