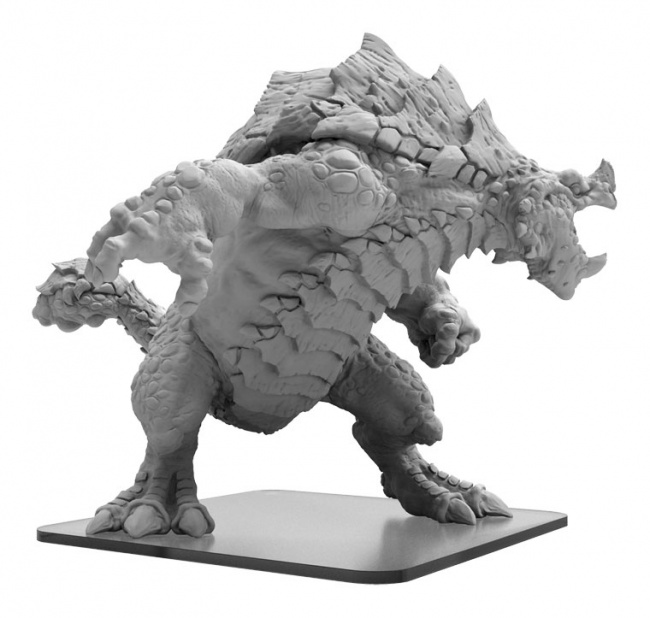 The giant monster battles of Privateer Press'
Monsterpocalypse
continue to grow with the release of two new monsters and three new buildings in March.
The Terrasaurs get a new monster to help them defend the Earth: Armodax, a hulking, armor-plated beast with a club tail that can level buildings, which it enjoys so much that it can gain extra Power Dice by knocking them down. This resin model is MSRP $26.99.
The mysterious Mount Terra building can boost the Terrasaurs with its volcanic forces that allow Terrasaur units to deploy at a discount and offers anyone who can control it new movement options. MSRP is $18.99. Resin kit.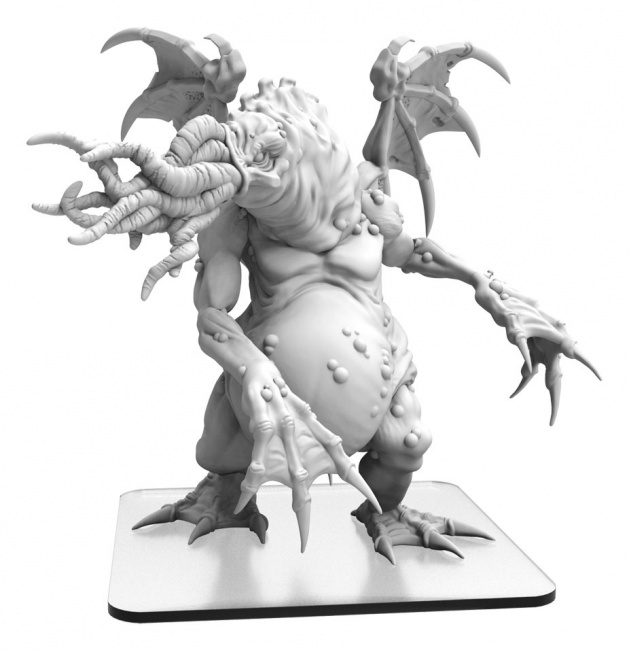 The nightmarish Lords of Cthul also welcome a new monster, the antilife-invoking
Yasheth
, with a sanity-rending shriek and claws that can steal life from other monsters. Resin model kit. MSRP $27.99.
Wherever the Lords of Cthul do battle, reality itself warps, tearing open a Void Gate. Lords of Cthul units can spawn through the Void Gate, and their units fight better and move more quickly when they control a Void Gate. MSRP for this resin kit is $19.99.
Last, players can upgrade their humble
Apartment Building
using this resin kit to replace the standard paper versions that come with the game's starter box. MSRP is $18.99.
Click on the Gallery below for full-size images of all five pieces!
Privateer will release monsters and buildings for the Shadow Sun Syndicate and Planet Eaters in February (see "Shadow Syndicate and Planet Eaters Monsters and Buildings Arrive").
The company also recently released details about some of its 2019 plans for the game (see "Privateer Teases 2019 Releases").