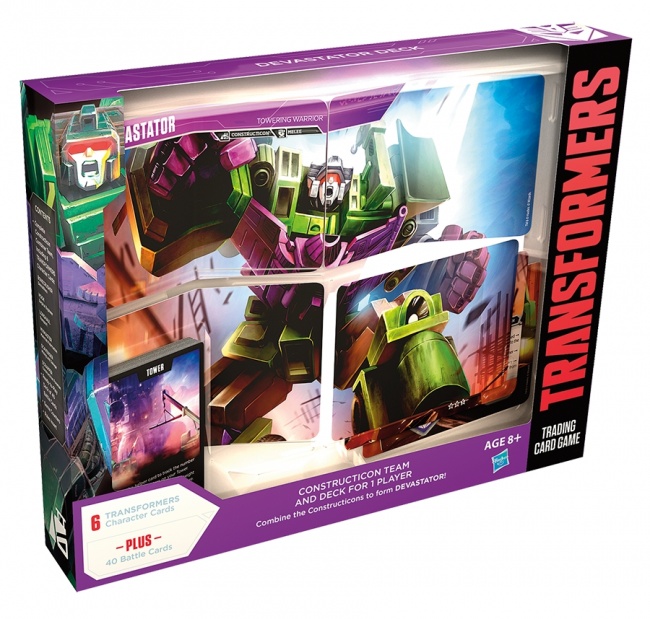 Hot on the heels of the
Transformers TCG: Rise of the Combiners
booster (see "
Next 'Transformers TCG' Expansion Features Foldable Combining Cards
"), the
Transformers TCG: Devastator Deck
will officially usher in Season 2 of the game with its release on March 29.
The Transformers TCG: Devastator Deck contains all the cards one player needs to field the Constructicon team – and combine them to form Devastator. Scrapper, Scavenger, Mixmaster, Bonecrusher, Longhaul and Hook can use the battle card Constructicon Enigma to combine into the towering Decepticon warrior. In addition to the 6 Character Cards, 5 Battle Cards, the box also contains a rules sheet and counters. MSRP was not announced.
WOTC is offering retailers a WPN Promotion: Transformers TCG Demo Kit that will arrive on March 1 (see "'Transformers TCG' Offers Retailers Demo Kit.")
See box and card images in the gallery below!