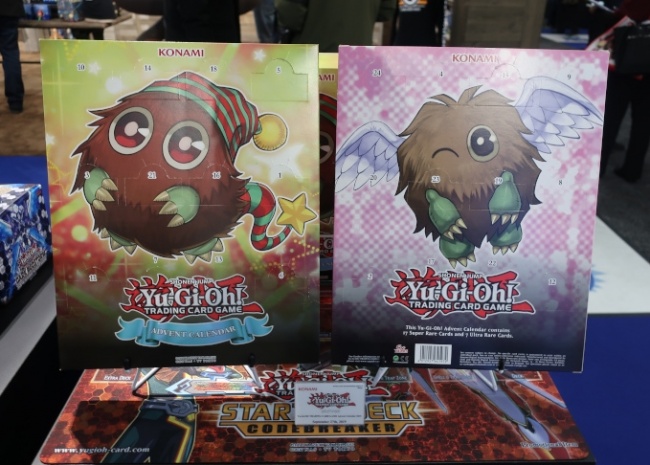 Konami was showing off its
2019 Yu-Gi-Oh! TCG Advent Calendar
at Toy Fair, which will offer a new card for the first time, in a reformatted package that has a smaller footprint, Konami Vice President-Card Business Yumi Hoashi told ICv2. Release date has been moved up to September 27, over a month early than the 2018 edition (see
"Konami Plans 'Yu-Gi-Oh! TCG Advent Calendar'
"). The new content is also an improvement over the 2018 edition, which included only previously released cards.
The format has been altered to offer 12 cards on each side (both sides pictured here), instead of 24 on one side as was the case for the 2018 edition. The MSRP will remain at $19.99.
The product was released in the hobby, at Barnes & Noble and via online retailers in 2018.