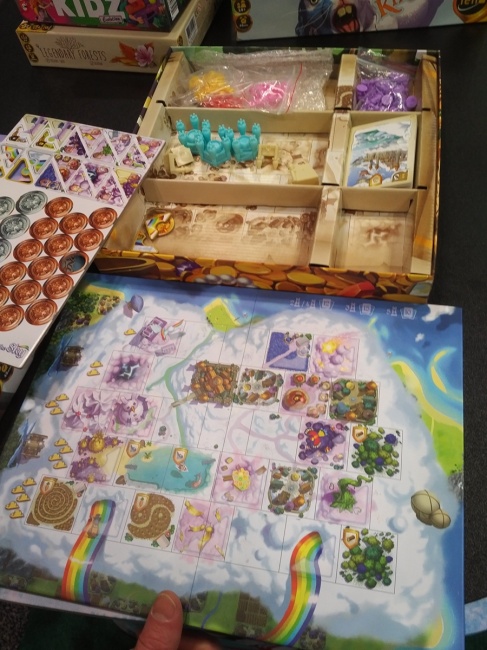 Iello was showcasing some of its new releases for 2019 at the New York Toy Fair, including the
Bunny Kingdom: in the Sky
expansion and the
Yokai
expansion for
Kanagawa
, both releasing in April, and the children's game
Monsieur Carrousel
, releasing in June.
In the Sky is an expansion for Richard Garfield's drafting and area control game Bunny Kingdom. The expansion not only adds pieces for a fifth player, but also introduces a secondary "sky board" that players can compete over. The expansion adds new cards, five-tier castles, and new resources for players to collect, as well as new mechanics to make the corners of the map more desirable.
As an expansion, In the Sky requires a copy of the base game to play. It supports games with 2 to 5 players, and keeps the game length at around 45 minutes. MSRP is $25.00.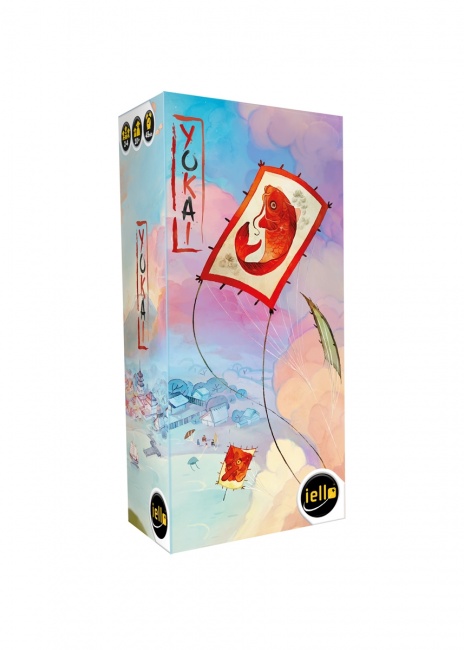 Bruno Cathala and Charles Chevallier's Japanese art inspired
Kanagawa
also gets an expansion, called
Yokai
. The expansion introduces
yokai
, or ghosts, to the game. When a player places a card with the
yokai
to their tableau, they must take a
yokai
token, which can allow them to claim objectives. But any player who still holds a
yokai
token at the end of the game suffers a penalty.
Yokai requires the base Kanagawa game to play, and it is intended for games with 2 to 4 players, playing in about 45 minutes. MSRP is $15.00.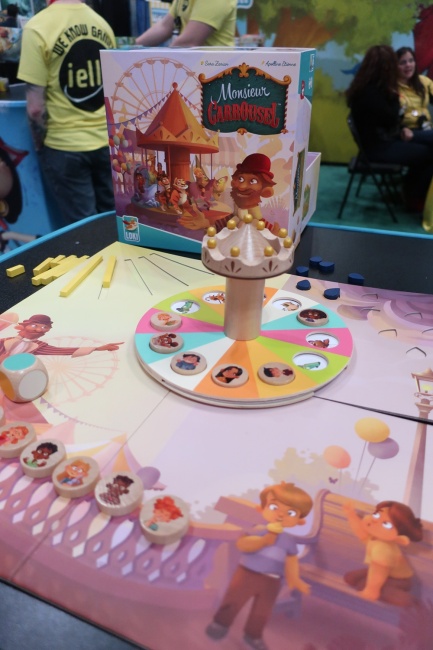 For the younger set,
Monsieur Carrousel
is a cooperative game in which the players to find seats on the game's three-dimensional carrousel for all of the children before the rain comes and the carnival has to close for the day. The game features a memory component, which rewards players who can remember which animal the children are riding. The game also features add-on components to raise the complexity for older children.
Monsieur Carrousel was created by Sara Zarian for the LOKI line of children's games. It is intended for 1 to 6 players, ages 4 and up, and plays in about 15 minutes. MSRP is $29.99.