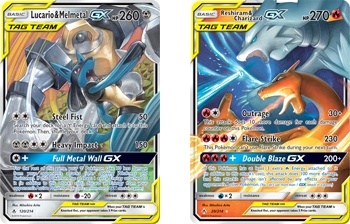 On May 3, the Pokemon Company will release the
Pokemon TCG: Sun & Moon—Unbroken Bonds
expansion.
Unbroken Bonds will be a 210-card expansion set that features seven new TAG TEAM Pokemon-GX monsters: Pheromosa & Buzzwole, Reshiram & Charizard, Muk & AlolanMuk, Marshadow & Machamp, Greninja & Zoroark, Lucario & Melmetal, and Gardevoir & Sylveon. The set will also include seven other Pokemon-GX, over 25 new Trainer cards, and a new Special Energy card.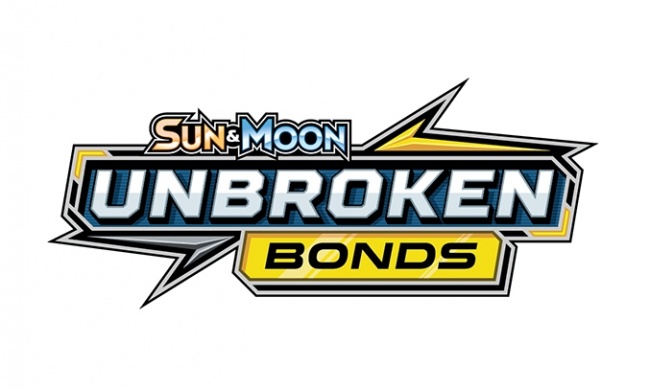 The expansion will be available in both 10-card booster packs (MSRP $3.99 each) and 60-card
Theme Decks
(MSRP $12.99 each). Boosters will be sold in 36-pack display boxes, while
Theme Decks
will be packaged in 8-deck display boxes.
The launch will be supported by the Sun & Moon—Unbroken Bonds Launch Display, which includes 36 boosters, 8 Theme Decks, and 10 slap-band bracelets in a shelf-top display box.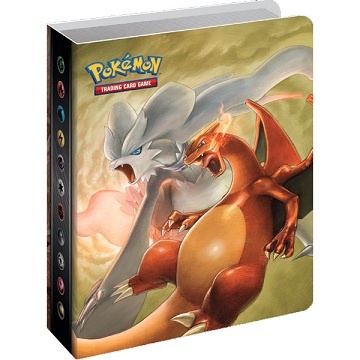 In addition, an
Unbroken Bonds Mini Portfolio
that holds up to 60 cards will be available with an MSRP of $4.99 while an
Unbroken Bonds Elite Trainer Box
, which comes with 8
Unbroken Bonds
booster packs, 65 card sleeves, 45 Energy cards, a player's guide, 6 damage counter dice, 1 coin-flip die, 3 acrylic markers, and a collector box with 4 dividers will have an MSRP of $39.99.
Pokemon continues to vie for the top slot in the Collectible Games category (see "Top Collectible Games--Fall 2018"). In April, products that tie the game together with the Detective Pikachu movie will be released (see "Detective Pikachu Adds Brilliant Deduction to 'Pokemon TCG'"). On the digital side, the Generation 8 games in the long-running series were announced last month (see "New Generation 8 'Pokemon' Games Announced").