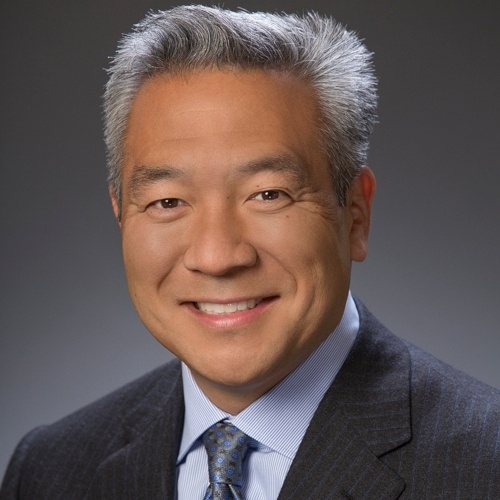 Warner Bros. CEO Kevin Tsujihara, who's been a big champion of the DC properties throughout his vast power base since his ascension to the role six years ago, is leaving the company after an investigation into alleged improper conduct that began last month. Tsujihara was alleged to have used his influence to try to obtain roles for an actress with whom he was having an affair. The story broke in
Hollywood Reporter
last month (see "
Warner Bros. Head Investigated
"). Tsujihara had just consolidated control over all WarnerMedia TV channels and consumer products in a reorganization.
WarnerMedia CEO John Stankey announced the Tsujihara departure in a statement Monday, according to
Hollywood Reporter
. "It is in the best interest of WarnerMedia, Warner Bros., our employees and our partners for Kevin to step down as Chairman and CEO of Warner Bros.," Stankey wrote. "Kevin has contributed greatly to the studio's success over the past 25 years and for that we thank him. Kevin acknowledges that his mistakes are inconsistent with the Company's leadership expectations and could impact the Company's ability to execute going forward."
Tsujihara, one of the most powerful executives in entertainment, controlled film, television, videogames, consumer products, home entertainment, and DC Entertainment. In that role, he's had a profound influence on the company's handling of the DC properties, building a successful DC film slate, expanding DC characters into a live-action and animated TV empire, overseeing the launch of DC's new streaming service, and moving the company to Burbank from New York.
Tsujihara took over as Warner Bros. CEO in 2013 (see "
Kevin Tsujihara Named Warner Bros. CEO
"), and was quickly seen as a supportive figure by DC. DC Co-Publisher Jim Lee described DC's position inside Warner Bros. under Tusjihara, who had taken over as CEO about six months before this interview (see "
Interview with Didio and Lee, Part 2
").
"[Then-DC CEO Diane Nelson has] been working with Kevin Tsujihara for a long time and he's got big plans for DC," Lee told ICv2 in 2013. "She's in the best position she's been in her career at DCE. We worked with Kevin when he was Paul Levitz's boss back in the day. Paul reported to Kevin within the framework of DCE, so he's very familiar with DC and all the assets we have and the way we operate and run our business. We have the president's ear and we're definitely on his radar. If you look at all the things Warner Brothers has planned, DCE, and not just the DC superheroes, but also Vertigo and Mad, are a huge part of the future growth of the company. We're in the best position in my history at DC as far as our future at Warner Bros."
A few months later, DC announced its move from New York to Burbank to be near Warner Bros. HQ, a move Nelson attributed to Tsujihara's focus on the division (see "
DC's Nelson: 'Practically We Will Not Be Missing Out on Anything'
").
Last fall, Tsujihara expanded Warner Bros. Consumer Products head Pam Lifford's role to include DC Entertainment, Themed Entertainment, and Global Franchises (see "
Pam Lifford New DC Boss in Warner Bros. Restructuring
"). She replaced Diane Nelson, who'd left the company.
No replacement was appointed for Tsujihara, leaving a job that's one of the best in Hollywood unfilled for now. Whoever replaces Tsujihara will have a major impact on the most visible parts of WarnerMedia, including a key little division called DC Entertainment.