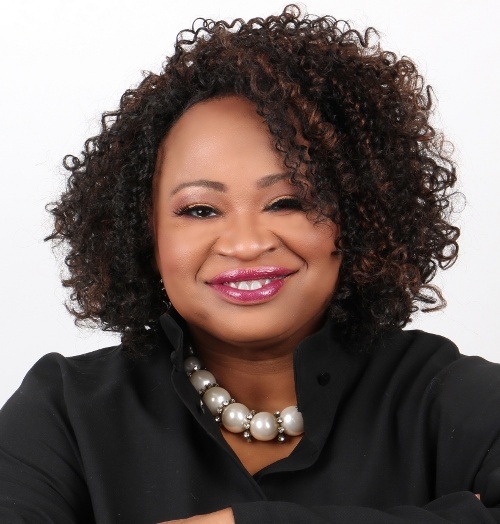 Pam Lifford, who's been running Warner Bros. Consumer Products (and reporting directly to Warner Bros. Entertainment CEO Kevin Tsujihara since the departure of Diane Nelson in June, see "
Diane Nelson Out at DC
"), has been promoted to a new position, President, Warner Bros. Global Brands and Experiences, which will include managing DC Entertainment, the company announced today.
The job looks something like Nelson's, which also included DC and Warner Bros. Consumer Products, as well as Warner Bros. Interactive. Now Warner Bros. Interactive has been moved elsewhere, but Lifford will add a new Global Franchise group, which will "align strategies and increase consumer engagement across the company's key brands and franchises," the company said. Themed Entertainment, which was previously a division of Consumer Products, is being called out as separate division reporting to Lifford.
DC's day-to-day will continue to be run by Publisher and Chief Creative Officer Jim Lee and Publisher Dan DiDio, who will both report to Lifford.
Lifford's new role stresses fan experiences. "Through expertly curated experiences, fans will be able to create moments and memories linked with Warner Bros.' and DC's brands and franchises, further strengthening their connection to the company's iconic characters and franchises," the announcement said.
Lifford's duties will include "developing all-new fan-engagement business opportunities as well as working to align the current fan-focused activities of SBCP, Themed Entertainment and DC that lend themselves to next-level development." She'll also have a collaborative role, working with other Warner Bros. divisions and WarnerMedia sister companies HBO and Turner, as well as other AT&T divisions.
"This is an incredible opportunity for us to super-serve our fans across a variety of platforms and venues throughout their lifetimes," Lifford in a statement. "Warner Bros. has world-class characters and brands that are beloved around the world—from our licensed DC Super Heroes and the Looney Tunes and Hanna Barbera animated superstars to a library of over 10,000 films and TV shows—and we're now making it a priority to bring these properties to fans in new and exciting ways. I'm thrilled to take on this challenge and look forward to working with my colleagues across the Studio to make this new business a great success."
Lifford spent the longest stretch of her career, 2000-2012, at Disney Consumer Products, then spent a couple of years as EVP Global Licensing at Quiksilver before Nelson hired her in early 2016 to run Consumer Products (after Consumer Products was added to Nelson's portfolio in August of 2015, see "
Diane Nelson's Hat Trick
").