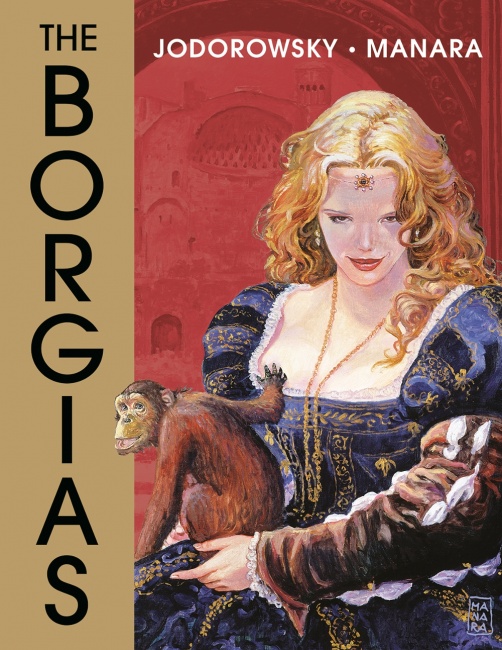 Dark Horse Comics will release the epic saga of Alejandro Jodorowsky and Milo Manara's
The Borgias
in trade paperback for the first time ever on August 14.
Jodorowsky (Metabarons, The Incal, Technopriests) and Manara's (Click!, Indian Summer) four-part saga of the rise of the Borgia dynasty as Italy's first Mafia family is full of blood, sex, scheming and politics, all in the name of securing a Borgia as the new pope after the death of Pope Innocent VIII.
The 216-page 8" x 10" trade paperback has an MSRP of $29.99.