Spring convention season has brought a flurry of news about new comics and graphic novels for young readers: Best-selling author Svetlana Chmakova has unveiled her new book, Diary; Dynamite brings Nancy Drew and the Hardy Boys back to their all-ages roots; and Lion Forge announces a thought-provoking young adult graphic novel.
Middle Grade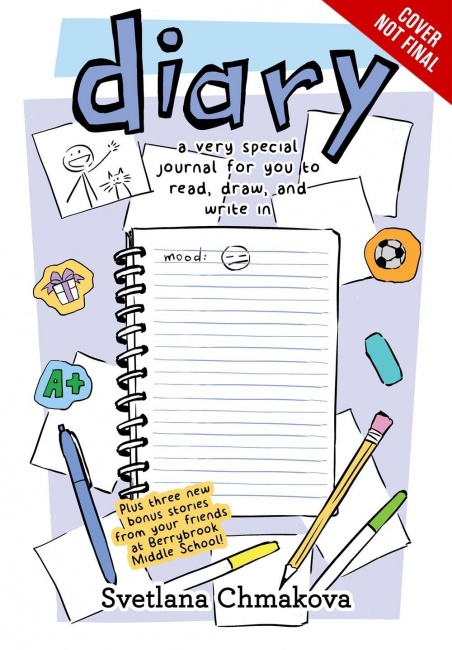 Svetlana Chmakova is working her way through the alphabet with her graphic novels
Awkward, Brave,
and
Crush,
all set at Berrybrook Middle School, and the fourth one keeps to that pattern, but only as far as the title is concerned.
Diary
is not a graphic novel but a mix of new short stories, diary entries from the Berrybrook characters, and activity pages, including a sketch-a-day section, as well as stickers.
Diary
will be available in October 2019 both on its own and as part of a Berrybrook Middle School box set that includes all four volumes.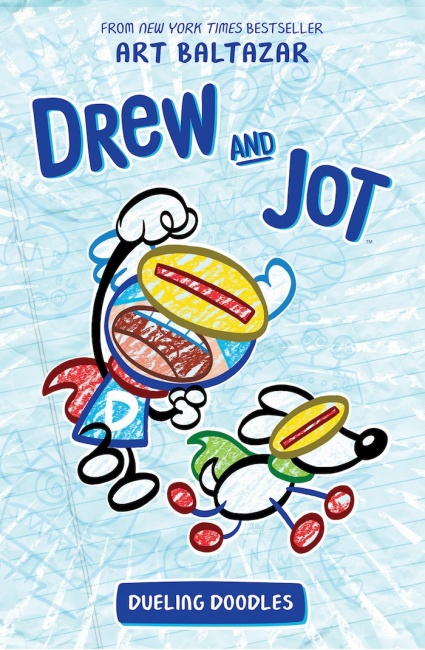 Eisner Award winning cartoonist Art Baltazar, who teamed up with Franco Aureliani for the
Tiny Titans
series and
Aw Yeah! Comics,
is going solo with
Drew and Jot,
a graphic novel trilogy to be published by BOOM! Studios under their KaBOOM! kids-comics imprint. The stories follow the adventures of two fifth-graders, Andrew and Foz, who draw comics together and have a great time creating adventures until Andrew's little sister gets into the act and draws in something new that disrupts their comics world. The first volume is due out in November 2019.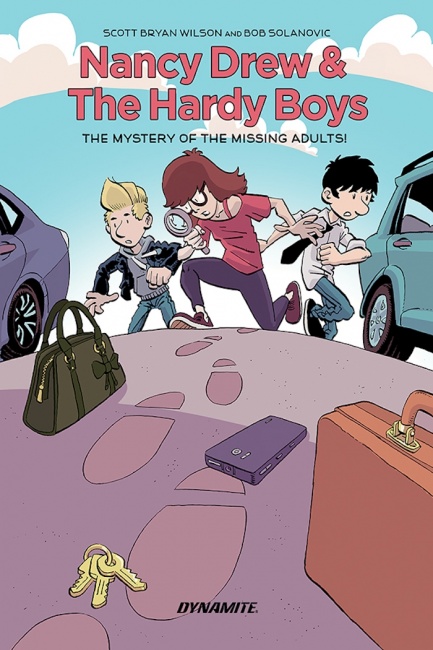 When Dynamite took over the Nancy Drew and Hardy Boys licenses (previously published by Papercutz), their first original comic skewed toward adults. Now they are going in the other direction with
Nancy Drew and the Hardy Boys: The Case of the Missing Adults,
an original middle-grade graphic novel scheduled for this July. The concept is in the title: One day, all the adults in Bayport just up and vanish, and it's up to the teen sleuths to figure out where they went. Writer Scott Bryan Wilson (
Star Trek: Waypoint
and the
Batman Annual
) and artist Bob Solanovic (
Mister Meow
) have crafted a kid-friendly story filled with strange smells, mysterious apparitions, and plenty of infighting. The 108-page hardcover graphic novel, rated for all ages, is due out in July 2019 with an MSRP of $12.99.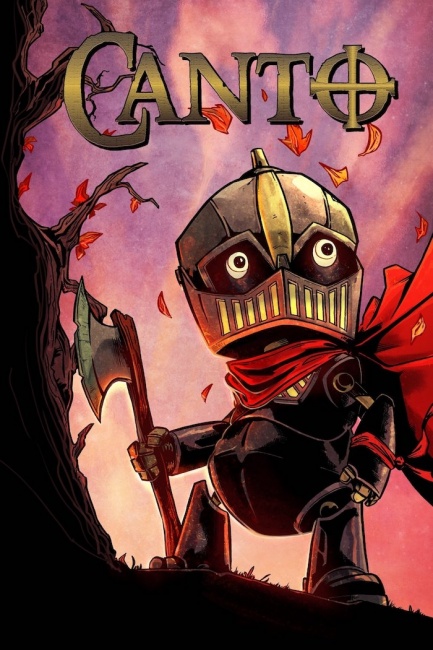 Canto,
a six-issue all-ages miniseries from IDW, takes place in a world where the inhabitants' hearts have all been replaced by clocks. The title character swings into action when a little tin girl's clock is damaged by slavers, and he ventures out into the dangerous outer world to find her heart. The creative team includes writer David M. Booher, artist Drew Zucker, colorist Vittorio Astone, and letterer Deron Bennett, and the first issue is scheduled for June 2019 with a regular cover by Zucker and a variant by Nick Robles (
Euthanauts
).
Young Adult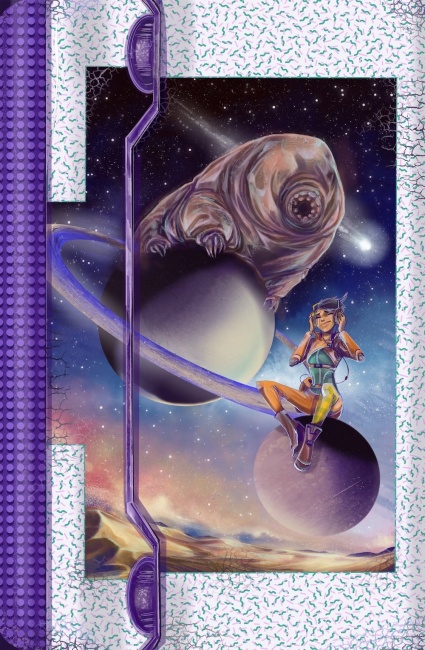 The past is the future in Delilah S. Dawson and Francesco Gaston's four-issue series
Star Pig,
which will debut in July from IDW. It's the late 21st century, and 16-year-old Vess heads out to Space Camp, which is actually out in space, with her retro Discman loaded with her favorite 1990s tunes. When the space shuttle she is traveling in has an accident, sending the passengers flying out into outer space, Vess is rescued by a giant space-traveling water bear. The journey that follows is filled with action, humor, pathos, and late-20th-century nostalgia. Dawson is a best-selling author of science fiction and young adult novels whose work includes Star Wars fiction, the Blud novels, and the BOOM! comics series
Ladycastle.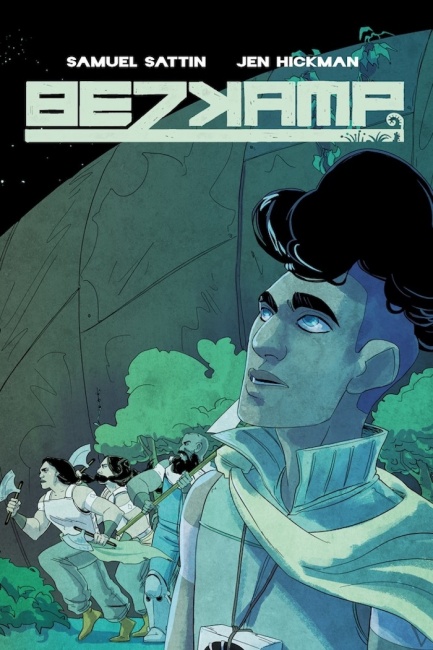 In the graphic novel
Bezkamp,
writer Samuel Sattin and artist Jen Hickman create a walled village where reading is forbidden and tradition and strength are paramount. Nem, the son of a warrior, is compelled to follow his father's profession, although he does not seem to possess his father's strength. When he travels outside the village to fight the beasts that are poisoning the villagers' land, Nem starts to realize that there is more to the world than what he has learned inside the walls of Bezkamp, and he begins to seek, and fight for, the truth. The original graphic novel is scheduled for an October release and will be published under Lion Forge's young adult imprint, Roar.
Click Gallery below for full-size cover images!