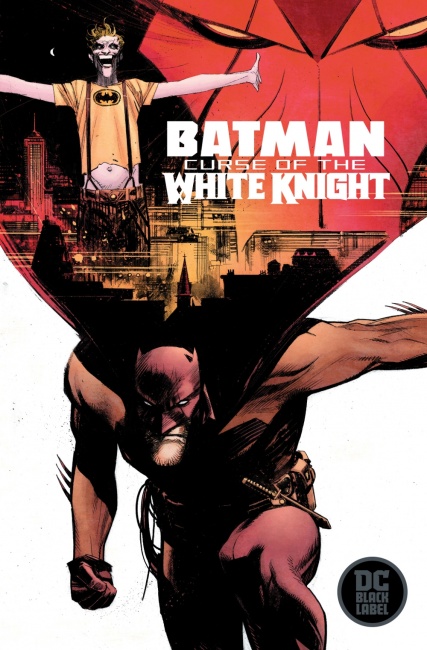 DC Comics will launch Sean Murphy's
Batman: Curse of the White Knight
, the sequel to
Batman: White Knight
, on July 24. The new title will be a part of DC Comics' Black Label.
Written and illustrated by Murphy, Batman: Curse of the White Knight is an eight-part monthly miniseries. Following the events of the critically acclaimed bestseller (see "December 2018 NPD Book Scan - Top 20 Superhero, Manga, Author Graphic Novels"), Batman: Curse of the White Knight finds the Joker recruiting a new partner to expose a secret behind the Wayne family and their legacy. Batman will have to face this truth as he tries protecting Gotham and those closest to him.
Description of preview: 7 total pages (cover and 6 interior pages).