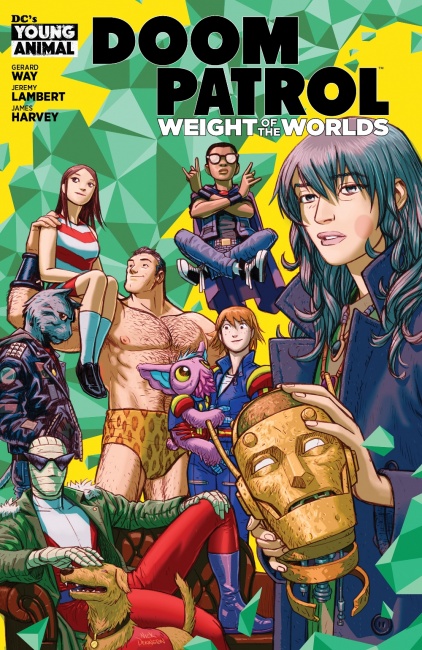 In July, DC's Young Animal imprint is going cosmic with a new chapter of Gerard Way's
Doom Patrol
as well as launching two other interstellar series.
Doom Patrol: Weight of the Worlds will be written by Way and Jeremy Lambert, with art by James Harvey and others. The series launches July 3. This time the Doom Patrol is on an epic interstellar road trip, battling bizarre villains including the fitness fiends of planet Orbius and the Marathon Eternal.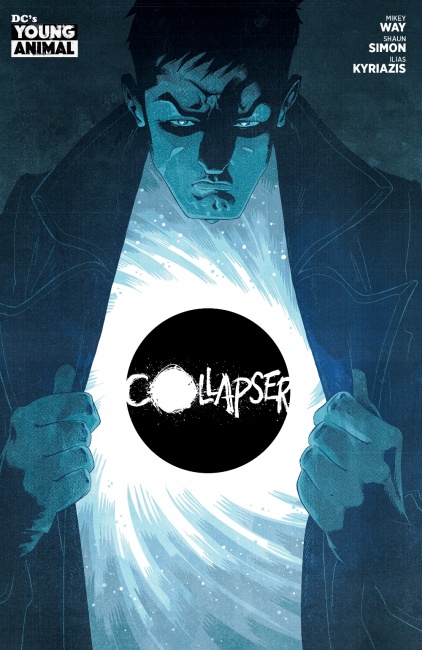 Collapser
is written by Mikey Way and Shaun Simon, with art by Ilias Kyriazis. Launching on July 17, the story follows Liam James, a would-be DJ who is crippled by his own anxiety. Then a package arrives containing a black hole, which both gives him powers and drags him into a cosmic conflict.
Far Sector
is written by N.K. Jemisin, with art by Jamal Campbell. New Green Lantern Sojourner "Jo" Mullein has been tasked with protecting the City Enduring, a massive city with 20 billion citizens. The violent crime rate is nearly zero, and has been that way for 500 years, since The City has stripped people of the ability to feel. But suddenly that changes, as a political and philosophical revolution breaks out. The title will debut later this year.