Gale Force Nine has shared images and information for licensed
Dungeons & Dragons
RPG
accessories releasing in June.
The Dungeons & Dragons Dungeon Master's Screen – Of Ships and the Sea is a useful accessory for running adventures on the high seas, including those in the upcoming Ghosts of the Saltmarsh collection (see "'Dungeons & Dragons: Ghosts of Saltmarsh'"). The front displays a variety of scenes from oceanic adventures, while the back includes a variety of handy references to help the DM run sea escapades, including a list of Random Ships, common water-based Encounters, and Hazards a ship-bound crew may face. MSRP is $15.00.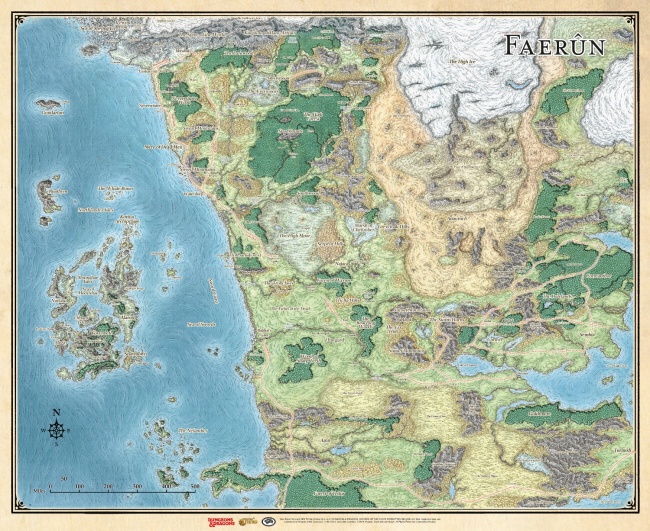 The official
Dungeons & Dragons Sword Coast Adventurer's Guide Faerun Map
will include a 27" x 33" high-quality, full color vinyl map perfect for tracking an adventuring party's progress across the Sword Coast. It includes iconic locations Waterdeep, Baldur's Gate, and Neverwinter; among others. MSRP is $35.00.
See multiple close-up images in the gallery below!