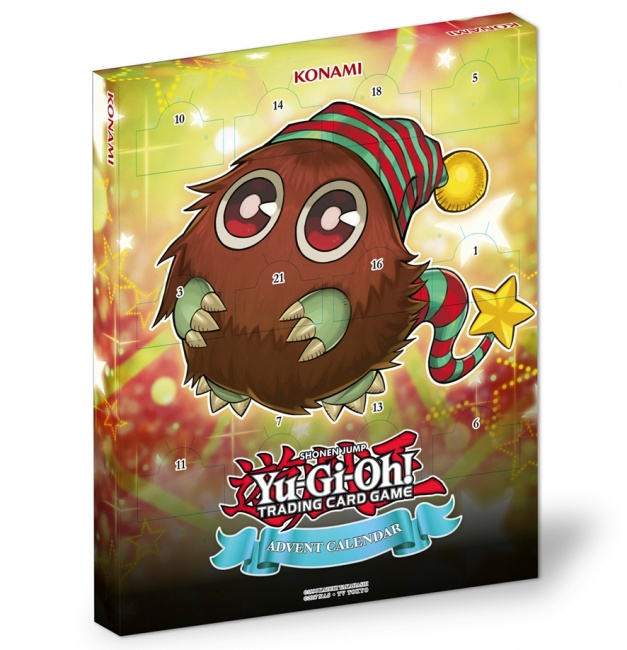 Konami Digital Entertainment has unveiled its popular
Yu-Gi-Oh! Trading Card Game Advent Calendar,
which will arrive on September 27.
Duelists will be delighted to count down the days to Christmas with this Kuriboh-themed Advent Calendar, which will feature many of its popular forms, including a special alternate art winking "Winged Kuriboh" and a new "Performapal" Kuriboh monster.
The compact and double-sided (12 doors per side) Advent Calendar contains 17 Super Rares, and 7 Ultra Rares.
We talked to Konami Vice-President Card Business Yumi Hoashi at Toy Fair about the changes Konami made to improve this year's Advent Calendar (see "Konami to Reformat 'Yu-Gi-Oh! TCG Advent Calendar'").