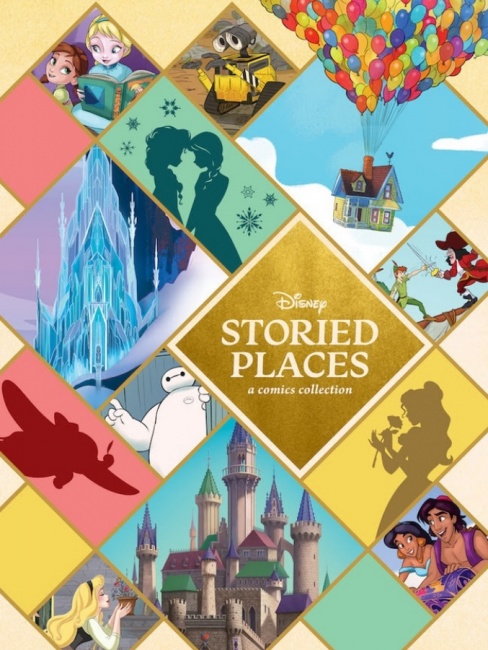 Dark Horse Comics will launch a hardcover anthology set in the locations featured in the world of Disney and Pixar films this fall.
The anthology's stories are written by Rhona Cleary, Eduardo Jauregui, Tea Orsi, Antonia Reed and more, featuring art by Valeria Orlando, Michela Cacciatore, Giuseppe Di Maio and others. The hardcover includes tales from the various feature animated films, such as The Lion King, Frozen, Monsters, Inc., Finding Nemo and more, as well as the Disney Princesses.
The 152-page collection will release in comic shops on September 4, and in book stores on September 17. MSRP is $24.99.
Disney Storied Places is a good introduction to Dark Horse's expanding line of Disney comics which included the upcoming Toy Story 4 graphic novel (see "'Toy Story 4' Graphic Novel Companion") and previously released Dumbo and Aladdin graphic novels (see "Dark Horse Plans Graphic Novel Anthologies For Two Disney Features")