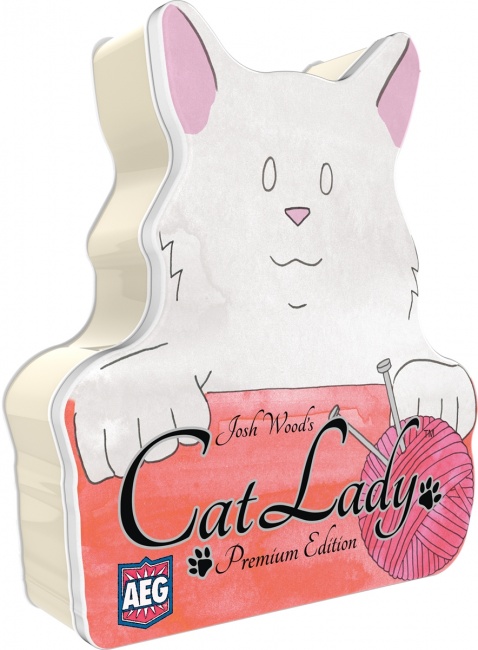 Alderac Entertainment Group will release an enhanced version of Josh Wood's
Cat Lady
card game on October 4.
The Cat Lady Premium Edition will include everything from the original 2017 game (see "Mad Science, World Peril, Cat Collections") plus a number of upgrades: new wooden tokens printed to look like fish and milk, a scoring pad, and additional stray cats for increased gameplay variability. The set will also feature blank cat cards that players can use to insert their own favorite felines into the game.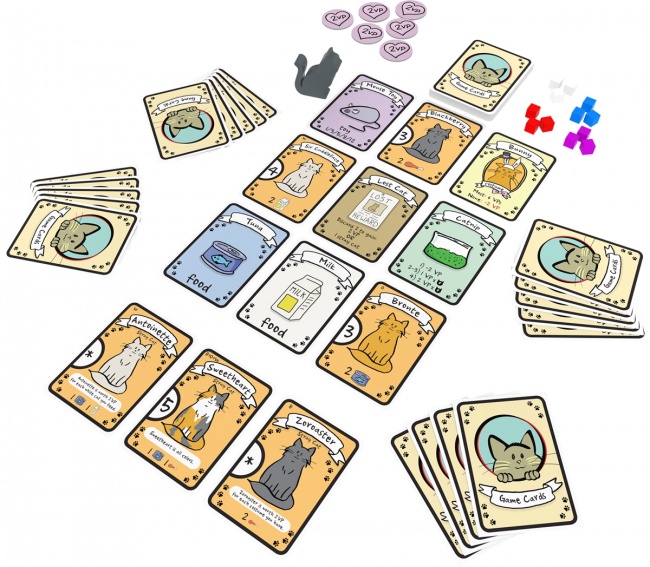 The new edition will be packaged in a deluxe cat-shaped tin, and will have 102 game cards, 20 stray cat cards, 18 blank cat cards, 5 sticker sheets, 65 screen-printed wooden tokens, 1 wooden cat token, and a score pad. The game is intended for 2 to 4 players, ages 14 and up, and takes about half an hour to play. MSRP is $29.99.
October will also see the release of John D. Clair's Ecos: First Continent (see "Alderac's 'Ecos' Rebuilds the World").