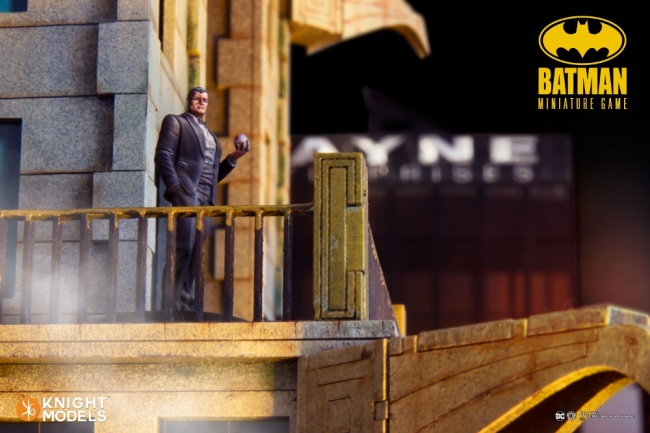 Knight Models, makers of the
Batman Miniature Game
and
Harry Potter Miniatures Adventure Game
, is offering retailers organized play kits for each game in June.
The Batmatch Event Kit will include 10 foil character cards, a Bruce Wayne miniature with optional head for Matches Malone, 2 safe boxes objectives and methacrylate markers. Cost is $22.50.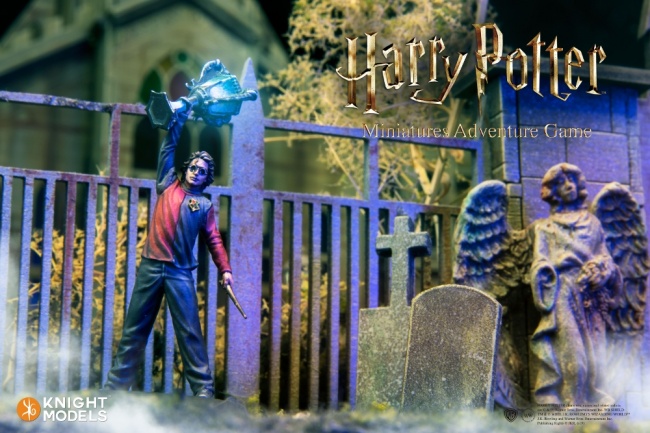 The
Wizarding Wars Kit
includes foil cards – character, artefact and potion – and a special Harry Potter miniature with the Triwizard Cup, as well as 2 sorting hat markers with a special in-game effect. Cost is $22.50.
Upcoming releases for the Batman Miniature Game include:
The Teen Titans Batbox, which includes Dona Troy, Dick Grayson, Starfire, Dove, Hawk and Boy (in human form and three animal incarnations). The box also includes all the cards needed to play, a unique Trigon Portal Objective, and a new scenario. MSRP is $89.95.
Bronze Tiger, aka Benjamin Turner, one of the best marial artists in the world. A disciple of O-Sensei, he was brainwashed and trained by the League of Assassins. The miniature comes with an optional head choice. MSRP is $16.95.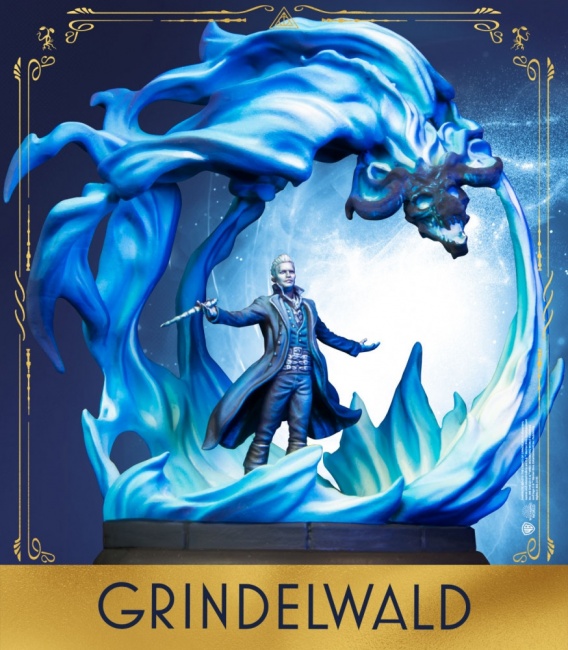 New products for the
Harry Potter Miniatures Adventure Game
include:
Gellert Grindelwald, a misguided wizard that caused chaos when he tried to create a global order in the Wizarding World that would dominate Muggles. He was a powerful dark wizard, that commanded his own army, and now introduces his own army affiliation as well as the game's first large-format Spell with bespoke gaming markers. MSRP is $50.95.
Grindelwald's Followers is a fanatical sect of Wizards dedicated to their teacher, and they seek to destroy the veil of secrecy that shields the Wizarding World, leading to an all-out war with the No-Majs. Included are Krall, Abernathy and Vinda Rosier. MSRP is $33.95.
Credence Barebone was an orphan raised by a No-Maj anti-witchcraft group. So Credence repressed his magical abilities, allowing a parasitic Obscurus to grow inside him. The boy somehow resisted the creature, and became an Obsurial of immense power, and an important weapon to Grindelwald, both as a member of Grindelwald's Army or Magical Creatures group. MSRP is $44.95.
Knight Models added some high profile content to each game in May (see "'The Dark Knight Rises' for 'Batman Miniature Game'").
(See product images in the gallery below!)