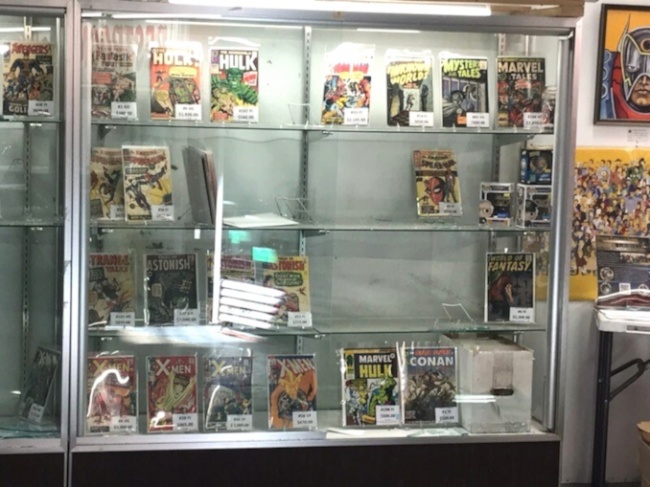 The Mile High Comics Mega Store on Jason Street in Denver was burglarized over the weekend, and 13 comics worth over $42,000 were taken, the company said in a post on its website by owner Chuck Rozanski.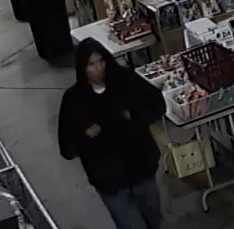 The thief broke in during the night, broke into three glass cases, but then took only some of the valuable comics, choosing which ones to take by some unknown criteria. In the process, he cut himself, leaving blood for DNA evidence along with the security video showing his face.
Here are the comics that were taken:
New Mutants #98 NM
Atom #1 VG
Amazing Adventures #4 VG
Avengers #1 TGC
Tales to Astonish #54 FI
Iron Man #1 FI
Amazing Spider-Man #129 NM (signed by Gerry Conway)
Thor #109 FI
Fantastic Four #52 VG
Justice League of America #1 FI
All-Star Comics #18 VG
Batman #103 GD
Batman #123 VG
Original Superman Fan Club Letter
Contact the Denver Police Department if your store is offered these comics.