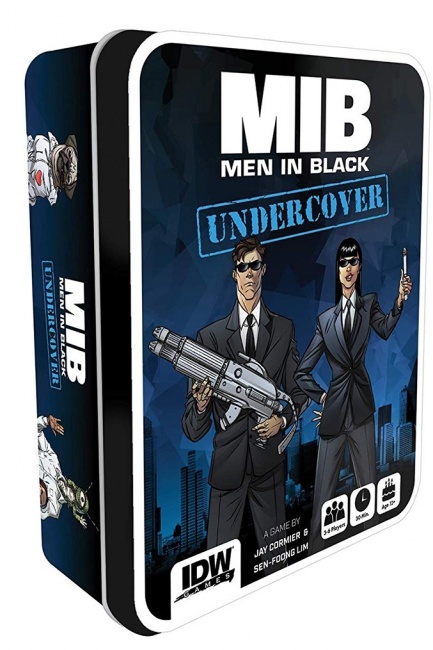 With
Men in Black: International
landing in theaters this summer, IDW Games is releasing an
MiB
social deduction game,
Men in Black: Undercover,
in August to capitalize.
Players assume the role of MiB agents who want to hide aliens, members of the Shadow Government who want to weaponize them, or conspiracy theorists attempting to expose them. Each side attempts to recruit aliens to their cause by playing influence cards but must keep the identity of their faction secret. Meanwhile, they try to gain advantage over other players by recruiting aliens with specific abilities and expose the other players' factions to thwart them.
The game comes in a tin, but exact contents were not available.
Men in Black: Undercover
accommodates three to six players, aged 12 and up, and plays in about 30 minutes. MSRP is $19.99.