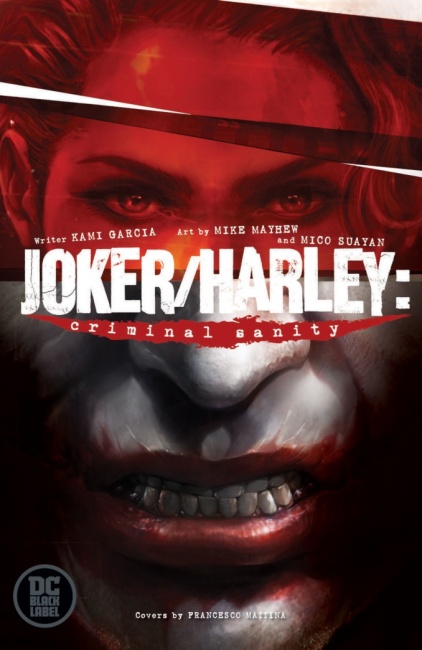 DC will release
Joker/Harley: Criminal Sanity
, a new nine-issue series by Kami Garcia, Mike Mayhew, and Mico Suayan, under its Black Label imprint. The psychological thriller follows Harley Quinn, who's acting as a forensic psychiatrist and profiler for the Gotham City Police Department, as she pursues a killer terrorizing Gotham.
"I wanted to approach the project as if the Joker was a real person – an intelligent and sane psychopath, who kills because he wants to, not because he suffers from delusions," Garcia said of the series. "To me, a version of the Joker, who is sane like John Wayne Gacy or Ted Bundy, is more frightening. In the series, Harley is the only character with the skill set and intelligence to hunt the Joker, but the investigation will force her to confront her own inner demons."
Joker/Harley: Criminal Sanity
will launch October 2. Black Label title
Batman: Curse of the White Knight
will launch July 24 (see "
DC Unveils Next Chapter in Murphy's Black Label Batman Retelling
").