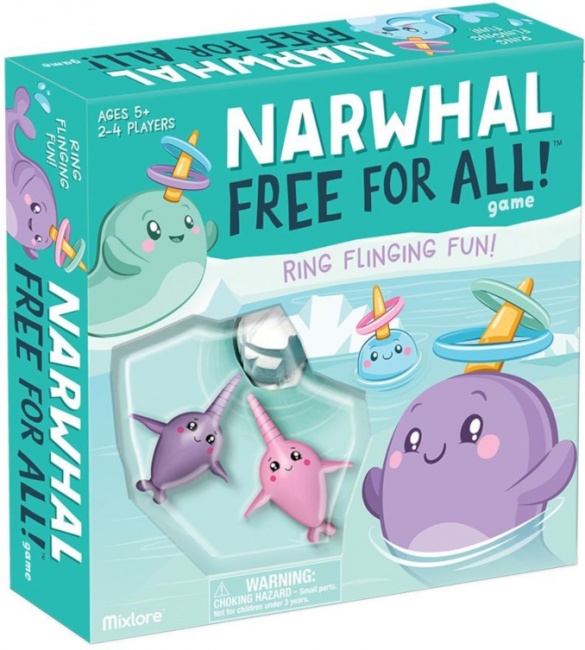 Mixlore will release the family-friendly game
Narwhal Free for All
in August.
Players take turns tossing colored rings onto floating narwhals. Points are score for each ring that lands on a narwhal's horn, with bonus points if they get the ring on the narwhal matching their color or on the center iceberg. The game is playable with or without the narwhals actually floating in water, depending on the degree of difficulty desired.
Narwhal Free for All
comes with four narwhals, one fish, 16 rings, an ice arena, a paddlewheel assembly, and instructions. It accommodates two to four players ages 5+ and takes 10 to 20 minutes to play. MSRP is $19.99.