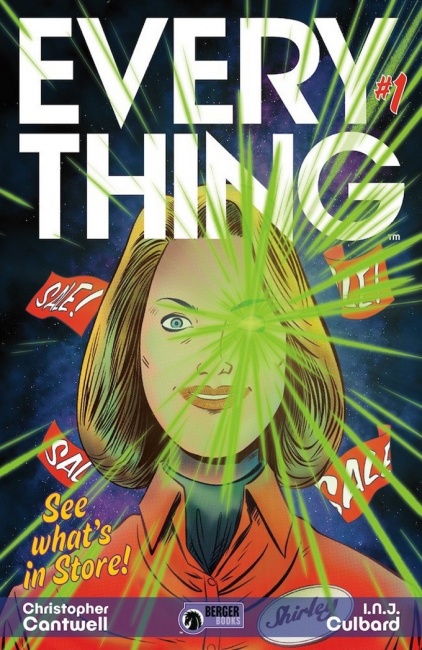 Dark Horse Comics has announced the next addition to its critically-acclaimed Berger Books imprint,
Everything
, an ongoing dark fantasy monthly comic book series written by Christopher Cantwell (
She Could Fly
) with art by I.N.J. Culbard (
Deadwardians
). The first issue of
Everything
is slated for release on September 4.
The new Berger Books series is set in the otherwise sleepy city of Holland, Michigan where life is changed forever by the arrival of EVERYTHING, a new mega-department store and its too perfect manager Shirley. Pretty soon a series of very strange events unfolds.
Editor-in-Chief of Berger Books, Karen Berger (see "Karen Berger Gets Line at Dark Horse") described Everything as "if Twin Peaks and Stranger Things had a baby and Ray Bradbury was the godfather. It's truly one of the strangest and most surreal series I've ever published, while being incredibly moving and relatable."