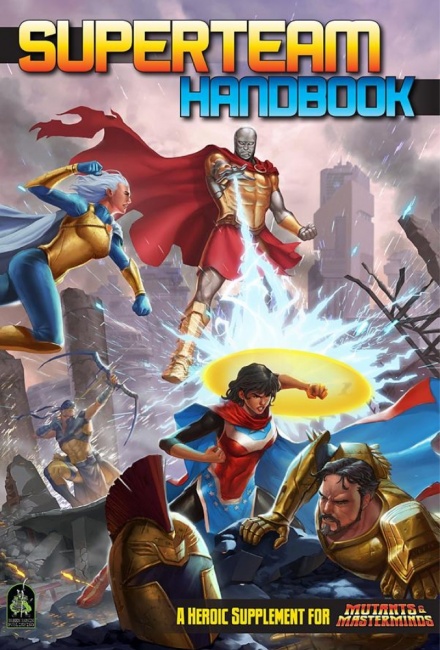 Green Ronin Publishing has announced the
Superteam Handbook
for its
Mutants & Masterminds
roleplaying game.
The
Superteam Handbook
puts the focus on heroes and heroic teams. With details for gamesters and players, heroes will learn the ins and outs of cooperation. The heroes will have all new team-focused powers, advantages and attack options. Along with new game materials, the source book includes eight pre-made hero teams that can serve as starting points for campaigns, or used as player characters, rivals, or villains.
The 160-page, full color hardback has an MSRP of $34.95 and releases this August.
Villains and their teams were the focus of
Rogues Gallery,
released last year (see "
Spring RPG Titles from Green Ronin
").